"One thing that can be helpful for people with vitiligo is antioxidants … such as green leafy vegetables, blueberries, and some types of nuts," said Dr. Richard Huggins.
That was one key piece of advice Dr. Huggins shared during MyVitiligoTeam's live Q&A on March 17, hosted by MyVitiligoTeam co-founder Eric Peacock. Dr. Huggins answered members' questions about vitiligo treatments, related conditions, and how to manage symptoms.
Members submitted scores of questions leading up to and during the event. Many MyVitiligoTeam members were curious about whether any upcoming treatments are on the horizon to help them manage their vitiligo more effectively.
Here are some of the things Dr. Huggins discussed during the live Q&A:
Treatments currently in critical trials that may be "the closest thing we've ever had to a cure" for vitiligo

Whether any specific vitamins are helpful for people with vitiligo

Information about COVID-19 vaccines and whether they're safe for people with vitiligo

Statistics about the likelihood of family members getting vitiligo if others in the family have it

Whether the risk for skin cancer is higher or lower in people with vitiligo
To sign up for the next live Q&A and watch past Q&A videos, go to (and bookmark) MyVitiligoTeam's Live Events Hub.
Check out the video to see the entire one-hour discussion, and register to be notified about upcoming live events on MyVitiligoTeam.
Speakers:
Dr. Richard H. Huggins, M.D., graduated from Johns Hopkins University in Baltimore, Maryland and received his medical degree from Rutgers New Jersey Medical School in Newark, New Jersey. Dr. Huggins completed his internship at the University of Buffalo and his dermatology residency at Henry Ford Hospital in Detroit, Michigan, becoming board-certified in dermatology. Dr. Huggins also completed clinical research fellowships at Northwestern University's Feinberg School of Medicine in Chicago, Illinois, and at Henry Ford Hospital.
Dr. Huggins joined the dermatology staff at Henry Ford Hospital in 2012 and was named division head of the department of dermatology in 2018. Dr. Huggins' clinical and research interests include vitiligo, hidradenitis suppurativa, and skin of color. A fellow of the American Academy of Dermatology, Dr. Huggins also serves on the board of directors of the Global Vitiligo Foundation and is on the executive board of The V-Strong vitiligo support community based in Detroit.
Dr. Huggins is the author of numerous journal articles and chapters studying treatments and quality of life for people with vitiligo and other skin conditions.
Eric Peacock, co-founder and CEO of MyHealthTeam — the company that created MyVitiligoTeam — has vitiligo and first started getting his spots around first grade. He can still recall his mother asking his pediatrician about it during an annual physical back in elementary school about 40 years ago and him saying, "It's vitiligo — lack of pigmentation in the skin. Only about 1 in a million people get it. Harmless, nothing to do about it."
As we know now, this quick explanation was, at best, wrong. Eric went ~40 years not knowing that vitiligo actually impacts 1 in 100 people, that it's an autoimmune condition, and that there are treatments for those who want them. He went on with his life, plastering on sunscreen to avoid spots turning all pink and painful in the summers, assuming he was in this alone, and otherwise trying to ignore it. Because Eric has light skin, spots on his face are much less noticeable in the non-summer months. Vitiligo hasn't impacted his life nearly as much as it impacts many of the wonderful people on this social network, but it sure is nice to know there is a community of people who understand what it's like to live with vitiligo.
Eric hopes by sharing his story, you'll be inspired to share your own stories and experiences, your tips and your life hacks with the other folks on MyVitiligoTeam. The real power of MyVitiligoTeam comes from connecting with each other and sharing our personal experiences with vitiligo. You are not alone, and you don't have to reinvent the wheel. None of us do.
Disclaimer: The information, including but not limited to, information from presenters, text, graphics, images, and other material shared during this event are for informational purposes only. The information is not intended to be a substitute for professional medical advice, diagnosis, or treatment. Always seek the advice of your physician or other qualified health care provider with any questions you may have regarding a medical condition. Never disregard professional medical advice or delay in seeking it because of something you heard during this event.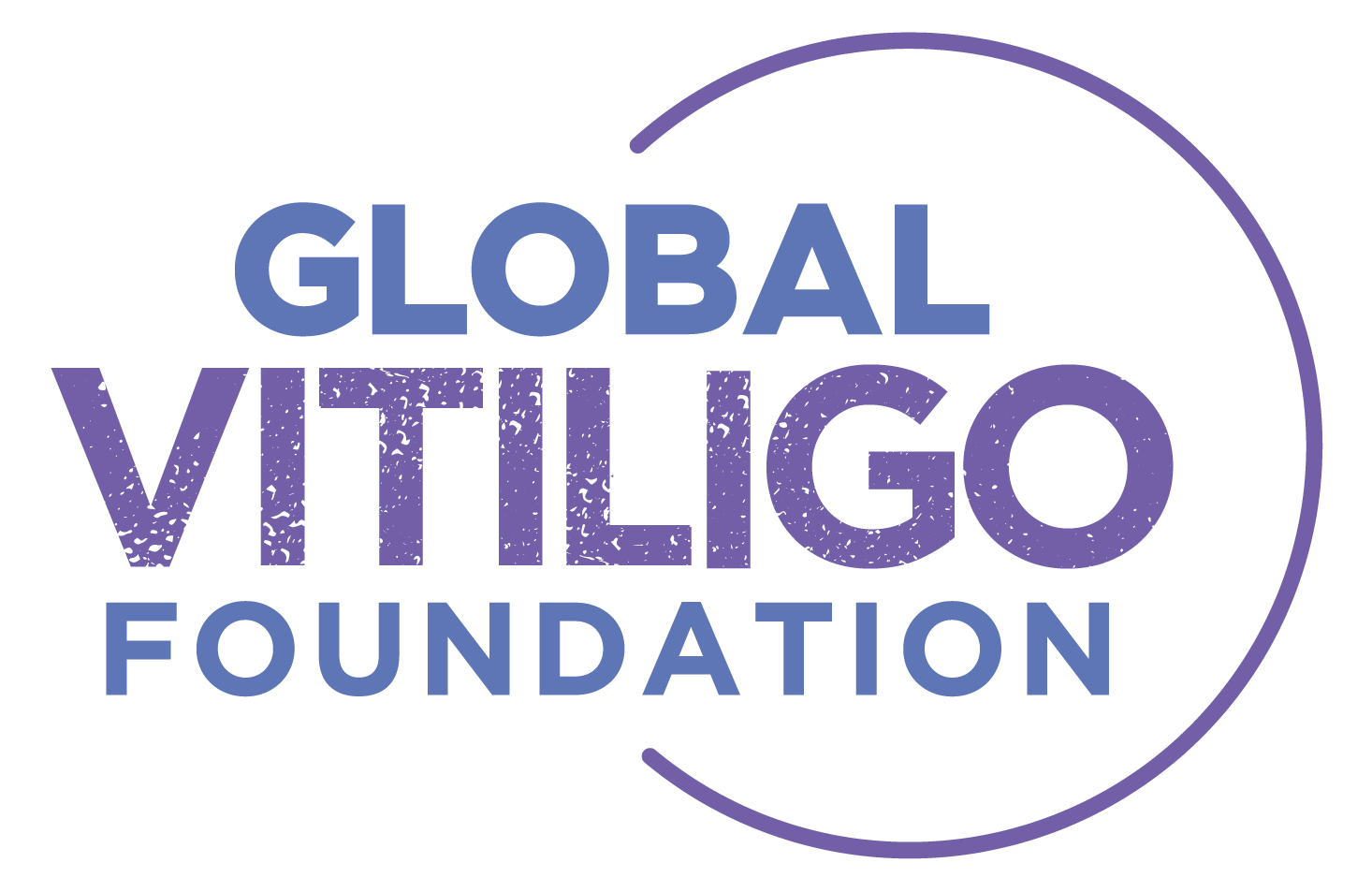 In partnership with the Global Vitiligo Foundation, which strives to improve the quality of life for individuals with vitiligo through education, research, clinical care, and community support.