There is no cure for vitiligo, but loss of skin pigment can be managed. There are several medications and other approaches used to treat vitiligo, many of which are approved to treat other skin conditions.
Vitiligo can be very challenging to treat. There is no one treatment approach that is effective for everyone with vitiligo. Researchers estimate that about one-quarter of people with vitiligo do not respond to any treatments. Even if vitiligo treatment is working well on one area of the skin, new white patches may appear in another area. While there is not a lot of evidence on how often white patches return or spread after successful vitiligo treatment, studies suggest that vitiligo returns within four years after treatment is stopped in more than 50 percent of cases.
Treatment options for vitiligo include topical and oral medications, different types of light therapy, and surgical approaches. Some people with vitiligo participate in clinical trials for new treatments or try complementary, natural, or alternative methods. The goal of most vitiligo treatments is to restore lost skin pigment. Some people with widespread vitiligo choose to undergo depigmentation — removing the remaining color from the skin to even out skin tone. Some people with vitiligo choose not to treat the condition, and they may or may not try to cover or camouflage their patches of lighter skin.
Medications for vitiligo include both oral and topical options.
Topical Medications
A topical medication is usually the first type of treatment prescribed for someone with vitiligo. In general, topical medications are most effective in treating vitiligo on the face, torso, upper arms, and upper legs, and least effective at treating light patches on the hands and feet. However, some topical medications cannot safely be used on the face. Topical drugs may work best on more recently developed patches and in people with darker skin.
In 2022, the U.S. Food and Drug Administration (FDA) approved the first medication for repigmentation in people with vitiligo. Ruxolitinib (sold as Opzelura) is a topical Janus kinase (JAK) inhibitor cream for individuals age 12 or older with nonsegmental vitiligo. JAK proteins are responsible for sending signals that are involved in telling your immune system to attack the melanocytes in the skin — which leads to depigmentation, or light-colored spots. By inhibiting the JAK proteins, that signal doesn't get sent and the melanocytes can deliver color back to your skin. Ruxolitinib must be prescribed by your health care provider, so talk to your dermatologist if you have questions about whether it might be right for you.
Corticosteroids (also known simply as steroids) are the most commonly prescribed topical medication for vitiligo. Steroids are usually prescribed in cases of vitiligo that involve small areas of skin. Steroids work by reducing inflammation and modifying the immune system. Steroids can cause side effects including skin atrophy — skin changing to become thin, dry, and papery — and stretch marks if used for a long period, such as a year or more. There are seven different classes of steroids with a very wide range of potency. Due to the potential for side effects, it's usually best to use as mild a steroid as is effective for as short a time period as possible.
Tacrolimus (sold under the brand Protopic) is another topical medication that may be used alone or in combination with corticosteroids. Tacrolimus may be alternated with corticosteroids to avoid steroid side effects like atrophy. Tacrolimus may also be used on sensitive skin such as the face, eyelids, genitals, or breasts, and it is safe for children. Tacrolimus works by decreasing the immune system's response where it is applied. Tacrolimus may cause mild burning immediately after application and flushing of the skin after drinking alcohol. Pimecrolimus is a related drug that is sometimes prescribed topically for vitiligo.
Calcipotriol, also known as calcipotriene, is a medication derived from vitamin D. Calcipotriol and the related drug tacalcitol are widely prescribed for vitiligo but only partially effective.
Oral Medications
In cases where vitiligo is spreading slowly, doctors may prescribe minocycline or gingko biloba extract to be taken orally. Minocycline is an antibiotic, but it is believed to work in cases of vitiligo due to its anti-inflammatory effects. Ginkgo biloba has been studied in several clinical trials as a treatment for vitiligo and has shown some effectiveness. Ginkgo biloba is an antioxidant and is believed to help modulate the immune system.
If vitiligo is worsening rapidly — with new patches appearing or existing patches expanding each week — a doctor may prescribe oral corticosteroids. Oral steroids have a higher risk for causing side effects, which, unlike with topical corticosteroids, may occur throughout the body rather than only the skin.
Phototherapy
For many individuals with vitiligo, doctors may recommend phototherapy, also known as light therapy. Phototherapy may be considered as an initial treatment or as a next approach if topical medications do not work. Phototherapy works by using light to restore lost color to the skin. Phototherapy usually requires a significant time commitment — for instance, two or three treatments each week for eight to 24 months. Phototherapy can be very effective in some people with vitiligo, with 65 percent to 75 percent of cases treated successfully. However, the results of phototherapy usually fade with time, with 44 percent of people losing regained pigment within one year after treatment, and 86 percent losing color within four years if all treatment is stopped. Maintenance treatment may be needed for lasting results.
Narrowband UVB (NB-UVB) phototherapy is the light treatment of choice for generalized, nonsegmental vitiligo, which is the most common type of vitiligo. NB-UVB is considered safe enough to use on children or people who are pregnant or breastfeeding. NB-UVB treatment may be performed in clinics or at home with small, medium, or large devices. NB-UVB may work even better when combined with topical medication.
Lasers may be used to treat a small area of skin affected by vitiligo. Treatment with an excimer laser (a type of ultraviolet laser) provides effective results in about 70 percent of people with vitiligo.
Psoralen + UVA (PUVA) phototherapy involves taking psoralen either topically or orally, followed by a treatment with UVA light. Because PUVA has many side effects, it is no longer widely used to treat vitiligo.
Surgical Procedures
In cases where medication and phototherapy are not effective in treating generalized vitiligo, surgical procedures may be considered. In general, surgery will only be considered in adults whose white patches have not changed for at least six months. Surgery is not a good option for people whose skin tends to form keloid (raised) scars. Surgical procedures may be considered as an initial treatment in certain cases of vitiligo that are limited to just a few areas on one side of the body (segmental vitiligo). Surgery is also more likely to be successful in cases of vitiligo limited to a few areas than in widespread, generalized vitiligo.
There are several surgical techniques used to treat vitiligo, most of which involve transferring skin or skin cells from an area of skin that is still pigmented to a depigmented area. In general, there are two types of surgical procedures used to treat vitiligo: tissue grafting and cellular grafting. In either case, the top layer of the nonpigmented skin is usually removed to enable the transplant.
Potential problems with vitiligo surgery include infections, changes in texture of the skin at the donor site, imperfect color matching, hyperpigmentation (skin becoming darker than intended), and failure to treat white patches.
Clinical Trials
New, experimental treatments for vitiligo are being studied in clinical trials. Clinical trials contribute to medical knowledge about vitiligo and may help doctors treat vitiligo more effectively in the future. In some clinical trials, participants gain access to the experimental treatment, but in others they do not. ClinicalTrials.gov is a good place to look for clinical trials related to vitiligo.
Complementary or Alternative Treatments
Some people with vitiligo choose to try complementary or natural treatments. Most complementary treatments for vitiligo have not been studied in clinical trials, and there is limited or no proof that they are safe or effective in treating vitiligo. There is some evidence indicating the potential effectiveness of the following unconventional treatments:
Ginkgo biloba extract has been explored in several clinical trials for vitiligo.

Dead Sea climatotherapy — a protocol involving bathing in the Dead Sea followed by increasing sun exposure — demonstrated benefits for repigmentation in people with vitiligo.
Maintenance Therapy
After successful treatments produce repigmentation, your doctor may recommend a period of maintenance therapy to prevent a relapse of vitiligo. Without maintenance therapy, 40 percent of vitiligo cases relapse. Topical tacrolimus or corticosteroids are typically prescribed as maintenance therapy. Some doctors only recommend maintenance therapy in people who have had a relapse of vitiligo after successful treatment in the past.
Depigmentation
In adults who have little pigment left, and for whom other vitiligo treatments haven't worked, depigmentation may be an option. Adults may also choose depigmentation in cases where there is extensive involvement of sensitive areas. The goal of depigmentation is to even out the skin by removing the remaining pigment and creating an even, white tone.
Monobenzone (Benoquin) is approved by the FDA to remove pigment in people with vitiligo that covers more than 50 percent of their body. Benoquin is applied two or three times daily as a topical cream. Depigmentation with Benoquin, also known as "bleaching," is usually final and irreversible. The process of depigmentation can take from one to four years. Side effects can include mild, temporary skin irritation and permanent increased sensitivity to sunlight.
Sun Protection and Cosmetics
Whether or not you choose to treat your vitiligo, you can take steps to protect your skin and make your white patches less noticeable.
People with vitiligo seem to have a lower risk for developing melanoma, but a similar risk as other people for developing other types of skin cancer. However, white patches can still burn painfully in sunlight. Tanning in the pigmented skin around your white patches can also make them stand out more. Wear sunscreen daily to protect your depigmented skin.
Sunless tanning products may help darken the depigmented skin to more closely match the unaffected skin.
If you choose to cover white patches with makeup, brands including Dermablend and Covermark are formulated in a wide range of skin tones to provide camouflage for marks on the face and body.
Psychological Health
People with vitiligo may face social stigma that can be psychologically devastating. Your mental health is just as important as your physical health. If you are experiencing problems with your body image and self-esteem that impact your quality of life, treatment can help. Several studies have shown that types of psychotherapy including cognitive-behavioral therapy, group therapy, and self-help programs have benefited people suffering under the emotional burden of vitiligo. Support groups specifically for people with vitiligo may also be helpful.
Find Your Team
Living with vitiligo can be a challenge, but it is not one you have to face alone. At MyVitiligoTeam, you can find a supportive community of others with vitiligo who can help you on your way to living a happier, healthier life. You can ask and answer questions, join ongoing conversations, and offer support and guidance. Before long, you'll be connected with a group of members from around the world who understand life with vitiligo.
Are you exploring treatments for vitiligo? Share your thoughts in the comments below or by posting on MyVitiligoTeam.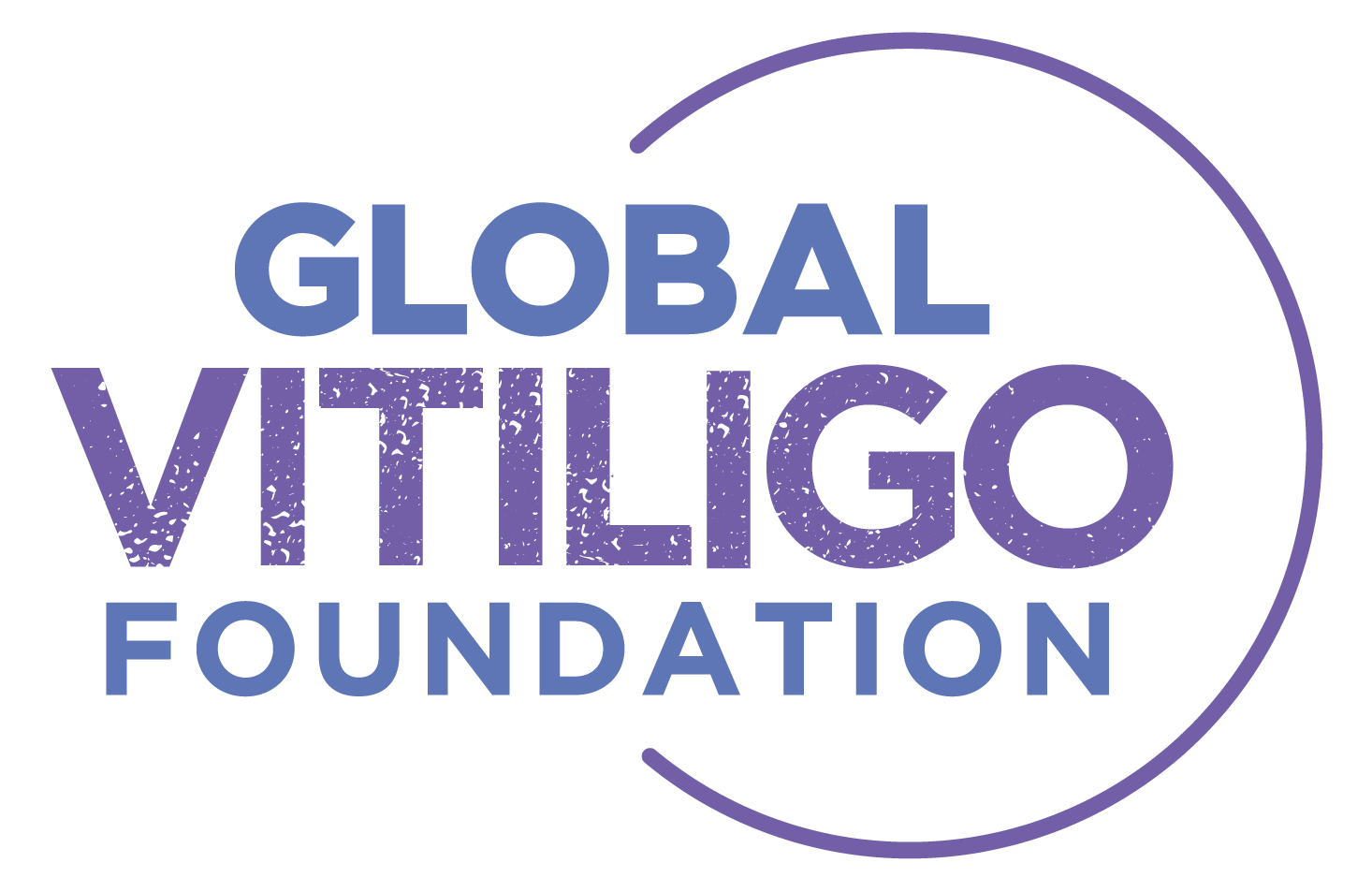 In partnership with the Global Vitiligo Foundation, which strives to improve the quality of life for individuals with vitiligo through education, research, clinical care, and community support.