The path to vitiligo diagnosis is generally straightforward. Vitiligo is usually diagnosed by a dermatologist, a skin specialist who has training that allows them to distinguish between similar skin conditions.1 Typically a dermatologist will take a medical history, conduct a physical examination, and in some cases may order bloodwork or a biopsy depending on the type of vitiligo suspected.
How Is Vitiligo Diagnosed?
Medical History
The doctor will likely take a medical history during your appointment. They may ask questions including the following:
When did you first notice skin discoloration?2
Where did the first patches of skin discoloration occur?2
Did you experience skin trauma (such as a sunburn or skin injury) before your skin lost pigment?3
Did you experience an illness or stress preceding the loss of skin color?3
Do you have an autoimmune disorder or family history of autoimmune diseases?2
Does anyone in your family have vitiligo?2
Physical Exam
The dermatologist will conduct a full body examination to evaluate your skin.4 The doctor may use a Wood's lamp, a type of ultraviolet light, to look at the skin more closely. Using a Wood's lamp allows your doctor to see the areas of discoloration more clearly, especially for people with lighter skin tones. The Wood's lamp can help determine if skin depigmentation is caused by vitiligo or another condition.2,5
Additional Tests
In some cases, a doctor may perform a biopsy, which involves removing a small area of skin for further evaluation in a laboratory.4 Analyzing a biopsy helps the doctor understand whether melanocytes, the cells that pigment skin, are missing or malfunctioning.2 Depending on the type of vitiligo diagnosed, a doctor may order blood tests or evaluations for other conditions related to vitiligo. Many people with vitiligo are otherwise healthy, but some types of vitiligo can be associated with a higher risk for thyroid problems and various autoimmune conditions.4,6
If you are diagnosed with generalized vitiligo, the doctor may also recommend visits to an ophthalmologist (eye specialist) or audiologist (hearing specialist).4 Melanocytes are found in the eyes and inner ears as well as the skin, and cells in these areas can be impacted by vitiligo too.6
Ruling Out Other Conditions
Vitiligo isn't the only possible cause of skin depigmentation. The process of ruling out similar conditions is referred to as differential diagnosis. Other possible causes of skin discoloration include:4

Infections such as tinea versicolor, a common fungal infection

Skin exposure to certain chemicals

Scarring

Eczema

Melanoma, a type of skin cancer
Your doctor may be able to rule many of these conditions quickly based on a visual exam, your medical and family history, or simple blood tests.
Condition Guide
Resources
External Resources
Internal Resources
FAQs
Is there a cure for vitiligo?
There is not presently a cure for vitiligo, but there are treatment options available that can slow the process of depigmentation and return color to the skin in some people.3 Learn more about treatment options for vitiligo.
If I'm diagnosed with vitiligo, will my children have it too?
It is unlikely that your children will also have vitiligo.1 Only about 6 percent of people with vitiligo also have an affected first-degree relative.7 Read more about causes and risk factors for vitiligo.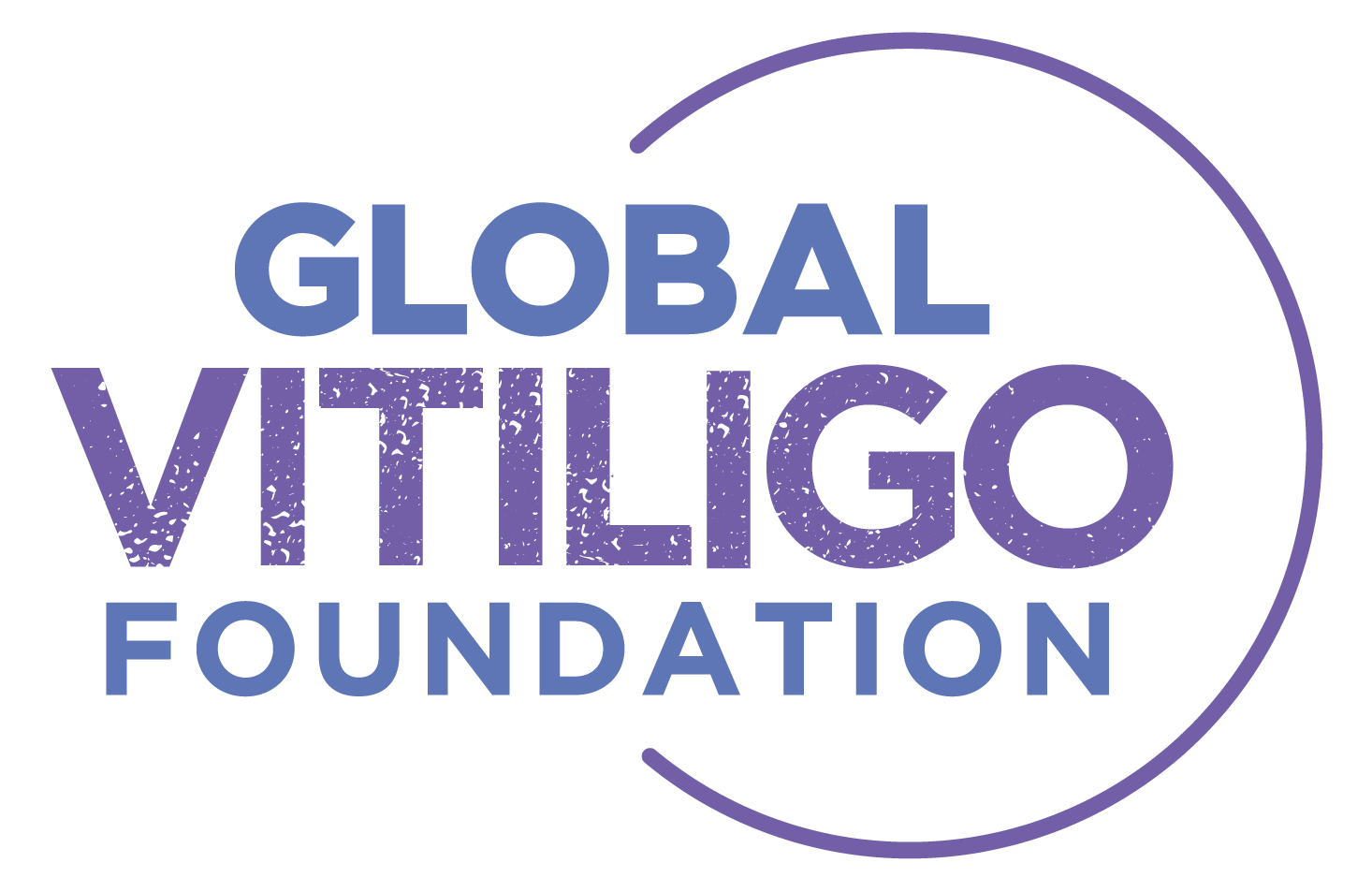 In partnership with the Global Vitiligo Foundation, which strives to improve the quality of life for individuals with vitiligo through education, research, clinical care, and community support.
References
About Vitiligo. (n.d.). Retrieved October 31, 2019, from https://vrfoundation.org/about_vitiligo.
Diagnosing Vitiligo. (n.d.). Retrieved November 15, 2019, from https://nyulangone.org/conditions/vitiligo/diagnosis.
Medical Screening. (n.d.). Retrieved October 31, 2019, from https://www.avrf.org/facts/medical-screening.html.

Lotti, T., & Salafia, A. (n.d.). Vitiligo Questions & Answers. New York, NY: VR Foundation.

Overview: Vitiligo. (n.d.). Retrieved October 31, 2019, from https://www.nhs.uk/conditions/vitiligo/.
Is vitiligo a medical condition? (n.d.). Retrieved October 31, 2019, from https://www.aad.org/diseases/a-z/is-vitiligo-a-medical-condition.
Vitiligo. (n.d.). Retrieved November 15, 2019, from https://rarediseases.info.nih.gov/diseases/10751/vitiligo.
Get more articles like this!
Subscribe to receive the latest articles about vitiligo.
Privacy policy