Narrowband ultraviolet B (NB-UVB) treatment is the most common form of phototherapy treatment for people with vitiligo. Administered by a dermatologist or with a light therapy unit used at home, regular UVB treatment may increase the number of melanocytes — the skin cells that produce pigmentation. Increased numbers of melanocytes can help stop the progression of vitiligo symptoms and bring back pigment.
Depending on your symptoms, your dermatologist may recommend a few treatments per month or up to three treatments per week. UVB treatments can be given over the course of four months or up to several years. Treatment can be administered to the entire body using a light box for about 10 minutes. Excimer lasers or lamps are used for more localized treatment.
MyVitiligoTeam recently had an in-depth conversation about UVB treatment with vitiligo specialist Dr. Michelle Rodrigues, founder and director of Chroma Dermatology Pigment and Skin of Colour Centre in Melbourne, Australia. Dr. Rodrigues is also the current chair of the global narrative committee of the Global Vitiligo Foundation.
We're told to stay out of the sun if we don't want to get skin cancer, so it seems counterintuitive to treat a skin condition using UV light. How does that work?

Vitiligo occurs because part of the immune system is attacking the pigment cells within the skin, causing those areas to become white. Therefore, there's a complete absence of pigment cells in affected skin. Melanoma is skin cancer of the pigment cells. This means, theoretically, you cannot by definition get melanoma in an area of vitiligo because there are no pigment cells there.

There's a growing body of scientific research that suggests there's no significant increased risk of melanoma or nonmelanoma skin cancers for vitiligo patients, even if they've had ultraviolet light therapy. In fact, in the genes of patients with vitiligo, there seems to be almost an opposite genetic profile to those with melanoma. There appears to be some genetic protection, making them three times less likely to develop melanoma and nonmelanoma skin cancers. It's not to say that it doesn't occur, but it's certainly far less likely.

So people with vitiligo, even those undergoing extensive UVB therapy, aren't at an increased risk for skin cancer?

Because of the lack of melanocytes and the "opposite" genetic profile of those with vitiligo compared with those with melanoma, we know the baseline risk of skin cancer in those with vitiligo is lower. The long-term risk of skin cancer with NB-UVB therapy in vitiligo is assumed to be less than those treated for other conditions, like psoriasis, because of the lower UVB dose per treatment.

A recent research paper showed long-term NB-UVB phototherapy was not associated with an increased risk of skin cancers in patients with vitiligo, but there was an increased risk of sun spots (solar keratoses/actinic keratoses) with 200 or more NB-UVB treatments. I tell my patients that with UVB treatment you're going to get only one wavelength of light. When you stand outside you've got ultraviolet light, infrared, and visible light, which is more dangerous than light therapy.

The reality is that vitiligo can significantly impact a patient's life, relationships, and employment opportunities, so it's important to bring these considerations into the decision for each patient.

How is UVB treatment different from a tanning booth?

Most tanning booths use UVA light that penetrates the skin more deeply at the dermis, or the second layer of the skin. We know this unequivocally increases the risk of melanoma, increases the risk of pigmentation, and increases the risk of aging. For UVB treatment for vitiligo, we use an emission of 311 nanometers, which doesn't penetrate as deeply as UVA used in tanning booths. So they are totally different.

What kind of results can MyVitiligoTeam members expect if they undergo UVB treatment?

It does two things: It stops progression because most patients are treating their entire body, even if they have spots only on certain areas of their body. The whole body treatment helps stop new spots from appearing, and it also helps bring pigment back.

Most studies have shown that if you treat vitiligo early, if you don't have white hairs within the affected areas and if affected areas are hair-bearing areas, then you can probably expect that 75 percent of the pigmentation will come back after 108 treatments. (This is about 36 weeks of treatment, if you are having therapy three times per week.)

Can you explain more about the presence of white hairs in the affected areas?

The hair in the affected area is one of the main factors that drive a clinician's decision on the management plan. If you came to me and said, "Hey, this is concerning me. What can we do?" — the first thing I ask is, "How long has it been there and what treatments have you tried before?"

Then I'll have a really close look at those individual hairs with the naked eye and with a special device called a dermatoscope. If they're the natural color of your hair, then you have a good chance of getting the pigment back, but it's not going to happen overnight. It's going to be a long haul of many months of treatment. I usually review a patient's progress about three to four months into therapy.

What about children who have vitiligo? Is UVB treatment safe for them?

That's a really good question. The majority of patients will present before the age of 20 and 70 percent will present before the age of 30. The majority of patients that I see are children and teenagers.

Unfortunately, we do not have scientific evidence yet that gives us an idea of what the long-term risks are for skin cancer in young people, particularly in Australia. Until recently, we weren't treating vitiligo patients as aggressively as we needed to. We didn't know that if we pushed treatment to nine months, we could regain 75 percent of pigment.

When I started treating my pediatric patients with light therapy in 2013, I did so cautiously and with much discussion with the parents. If we don't treat, things are likely to progress. If we do, we could potentially stabilize the condition. But we don't have solid scientific evidence to evaluate the risk. A considered discussion with parents about the pros and cons and individualizing the treatment plan is critical.

How long do the results of UVB treatment last?

If we get pigment back and we stop all treatment cold turkey, there's a 44 percent chance that in the first 12 months a patient will relapse. The immune system cells will come back in. They have a memory of where they've lived. They're like little squatters; they come into your house to steal your pigment. There are ways of stopping or reducing that risk of relapse with ongoing use of topical creams and gradually bringing down the frequency of the phototherapy.

What are the side effects of UVB treatment?

Narrowband UVB can also sometimes cause redness, itching, and dry skin. Rarely, burning of the skin may occur. Potential issues with long-term treatment include the development of freckles, wrinkles, and pigmentation, particularly in those with skin of color. But on the plus side, many people regain their pigment and their confidence over time.

Some patients don't want UVB treatment because they don't want darker skin. This is one of the considerations that come into play about whether you treat the whole body or use a laser device to treat a small area.
Have you tried narrowband UVB treatment? What was it like? What were your results? Share your tips and experiences in a comment below or on MyVitiligoTeam. You'll be surprised how many other members have similar stories.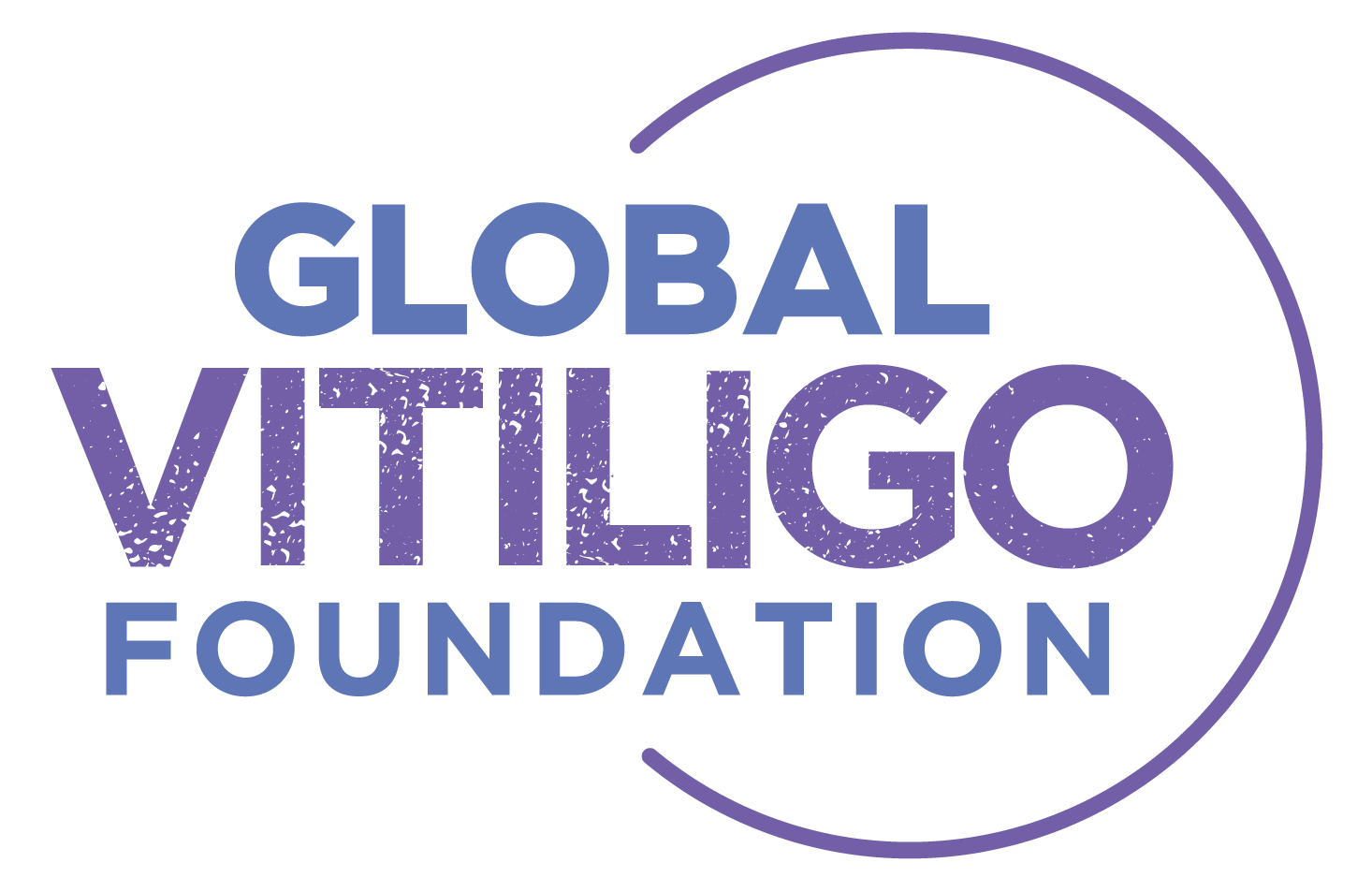 In partnership with the Global Vitiligo Foundation, which strives to improve the quality of life for individuals with vitiligo through education, research, clinical care, and community support.
Get more articles like this!
Subscribe to receive the latest articles about vitiligo.
Privacy policy