Living with a skin condition like vitiligo can be tough, especially when it affects sensitive areas of your skin, like your genitals. Vitiligo can appear on any area of your skin — including the skin on your vulva and vaginal area. "Question for the ladies, does anyone have vitiligo on or in their vagina or cervix?" asked one MyVitiligoTeam member.

Vaginal vitiligo is not sexually transmitted, and you cannot catch it from or pass it to anyone else. The white patches of genital vitiligo should not affect your physical health or sexual function, although some people with vaginal vitiligo may feel anxiety about intimate situations. In most cases, you do not need to treat vaginal vitiligo unless you want to.
Keep reading to learn more about vaginal vitiligo, other health conditions it may be related to, treatment options, and ways to improve your confidence and quality of life.
What Is Vitiligo?
Vitiligo is an autoimmune disease that mainly affects your skin. Normally, your immune system works to protect your body against infections. In autoimmune diseases like vitiligo, your immune system mistakes your own cells and tissues as foreign invaders and attacks them.
People with vitiligo have white patches of skin because their immune systems attack their melanocytes. These cells are responsible for making melanin — the pigment that gives skin its color. Without enough melanin, your skin turns white. Vitiligo symptoms tend to be more visible in people with darker skin, but this condition can affect anyone.
Vitiligo is generally divided into two types based on which areas of the skin are affected. Generalized vitiligo is the most common type and is diagnosed when you have white patches (or macules) in many places on the body. Segmental vitiligo affects just one area or side of the body.
What Is Vaginal Vitiligo?
Vitiligo can affect your mucosal membranes, or the moist tissues that line your mouth and genital area. Vaginal or vulvar vitiligo is not a sexually transmitted disease or infection, and it can't be passed from yourself to other people. It's the same autoimmune skin disease that can affect other areas of your body as well.
If you have vaginal or vulvar vitiligo, you may have white patches of skin on the labia (external genitalia) or the vagina. A small study of eight children with genital vitiligo found that segmental vitiligo on the genitals — which only affects that part of the body — was more common for females than males. More research is needed to find out why this might be.
What Causes Vaginal Vitiligo?
Doctors and researchers have found that having certain other autoimmune disorders can raise your chances of developing vitiligo. It's believed this is due to the presence of inflammation, which may induce your immune system to begin attacking other cells and tissues, including your melanocytes. Examples of other autoimmune disorders associated with vitiligo include:
Thyroid disease

Psoriasis

Lupus

Rheumatoid arthritis
People of all genders and races have an equal chance of developing vitiligo. However, some research has found women are up to four times as likely to have an autoimmune disease. This is especially true for lupus — 90 percent of people living with lupus are women.
According to the American Academy of Dermatology Association, vitiligo can also run in families. If you have a close family member who has this skin condition, you're more likely to have it yourself. Some gene changes have been linked to vitiligo — if you inherit one of these changes from one or both parents, you may develop vitiligo. However, vitiligo isn't always inherited by children.
Vaginal Vitiligo May Look Like Other Skin Conditions
Many skin conditions share the same symptoms and look like one another. This can make it hard for your doctor or dermatologist (a doctor who specializes in treating skin conditions) to tell vitiligo apart from other conditions.
Lichen sclerosus is another skin condition that also causes patches of light or discolored skin around the genitals and anus. Other symptoms include thin or wrinkled skin, itching, blisters or open sores, and pain when having sex. While anyone at any age can get lichen sclerosus, postmenopausal women are more likely to have it.
Some people with vitiligo may be misdiagnosed with lichen sclerosus or vice versa — especially for people with darker skin tones. It's also possible for you to have both conditions, and your doctor or dermatologist can help make a final diagnosis. Sometimes a skin biopsy is required to help make the diagnosis.
Be sure to tell your doctor what symptoms you have. Vitiligo doesn't cause any pain, physical discomfort, or skin thinning. However, you may be itchy in areas where vitiligo is actively spreading.
Treatment Options for Vaginal Vitiligo
Many people choose not to treat their vitiligo at all. Vulvar vitiligo will not change your sensitivity or sexual function, so it's usually not medically necessary to treat it. Your choice depends on what makes you feel most comfortable and confident in your skin. Some people find having genital vitiligo can make them feel more nervous about sexual activity, and that talking with a therapist or counselor can help manage anxiety about intimacy.
If you're interested in medical treatments for vitiligo, talk to your doctor or dermatologist about making a specialized treatment plan. Many vitiligo therapies are topical, or applied directly to the affected area to reduce inflammation and stop your immune system from attacking your melanocytes. They aim to help repigment your skin and bring color back into the white patches.
Topical Treatments
The skin on your genital area is thin, sensitive, and easily irritated, so it's important to choose gentle treatments. For example, high-dose topical corticosteroids (steroids) are commonly used to treat vitiligo on other areas of the skin. However, the thin skin on your labia may absorb these medications more, so you may need a lower-strength topical cream.
Topical calcineurin inhibitors are also used to treat vitiligo. These medications are gentler than corticosteroids and are recommended for symptoms in sensitive areas like the genitals. Your doctor or dermatologist may prescribe tacrolimus (Protopic) and pimecrolimus (Elidel) for your vaginal vitiligo.
The topical Janus kinase (JAK) inhibitor ruxolitinib (Opzelura) was recently approved to treat nonsegmental vitiligo. Ruxolitinib is safe to use on the labia and can be prescribed for genital vitiligo.
Phototherapy
Phototherapy, or light therapy, uses ultraviolet B (UVB) light to trigger melanocytes to make more pigment. It's commonly used for treating vitiligo in many areas of the skin, but the genitals are less often treated with this type of therapy. The risk of ultraviolet light exposure in sensitive areas needs to be discussed with your dermatologist.
Treatments for Lichen Sclerosus
If you have both lichen sclerosus and vitiligo, you may need slightly different treatment. One MyVitiligoTeam member asked others about their treatment plans: "Does anyone here have genital vitiligo and lichen sclerosus? How do you manage it? Any product recommendations to relieve the itching and cuts?"
Another replied, "I was prescribed Estragyn vaginal cream to apply to the vagina twice a week. I also use clobetasol propionate ointment to apply externally. Both products have helped relieve my itching, cuts, and irritation."
Treatment for lichen sclerosus involves gentle skin care and avoiding products with fragrance and irritants. Clobetasol, a topical corticosteroid, is also commonly used to treat lichen sclerosus. Hormone creams with estrogen can treat skin thinning and dryness on both the vulva and the vagina.
Tips for Intimacy With Vaginal Vitiligo
If your vitiligo has affected your self-esteem or sex life, you're not alone. A small study that included 50 women with vitiligo showed they had lower sexual satisfaction scores than the study participants without vitiligo.
While vitiligo doesn't technically cause sexual dysfunction or physical problems having sex, it can take a toll on your confidence and comfort. Some MyVitiligoTeam members also feel isolated living with vitiligo. "I'm single, and it does give me anxiety to think of sharing intimate times with anyone new," wrote one member.

"I'm single, and it is not easy," another member shared. "All I can tell you is, if you talk to the other person beforehand, it's a lot easier."

Another member wrote, "Getting to know someone and even possibly (at the right time) making our attraction and feeling toward that person known. Big risk, but living and life is risky for everyone on the planet, right?"
Be open and honest with your partner about your vitiligo. They may not be familiar with the condition, but you can explain that it is not contagious and doesn't cause pain or discomfort. Take the time to explain how it affects intimacy and your sex life. Keeping an open line of communication with your partner can help make sure they feel comfortable and your needs are addressed.
You can also talk to a therapist about your relationships, confidence, and self-esteem. Many people living with vitiligo struggle with these issues, and they can affect intimacy. Supportive conversations with a mental health professional, a support group, or even an online community like MyVitiligoTeam can help you gain confidence and manage any anxiety about intimacy.
Talk to Your Doctor About Your Vaginal Vitiligo Symptoms
If you've noticed new symptoms of vaginal vitiligo, lichen sclerosus, or any changes to your skin on other parts of your body, talk to your health care provider. If you're interested in treating your vaginal or vulvar vitiligo, they can also create a treatment plan specifically for these sensitive areas of your skin.
Talk With Others Who Understand
MyVitiligoTeam is the social network and support group for people with vitiligo and their loved ones. On MyVitiligoTeam, over 12,000 members come together to ask questions, give advice, and share their stories with others who understand life with vitiligo.
Are you living with vaginal vitiligo? Have you chosen to treat it? Do you have any tips for intimacy that work for you and your partner? Share your experiences in the comments below, or start a conversation by posting on your Activities page.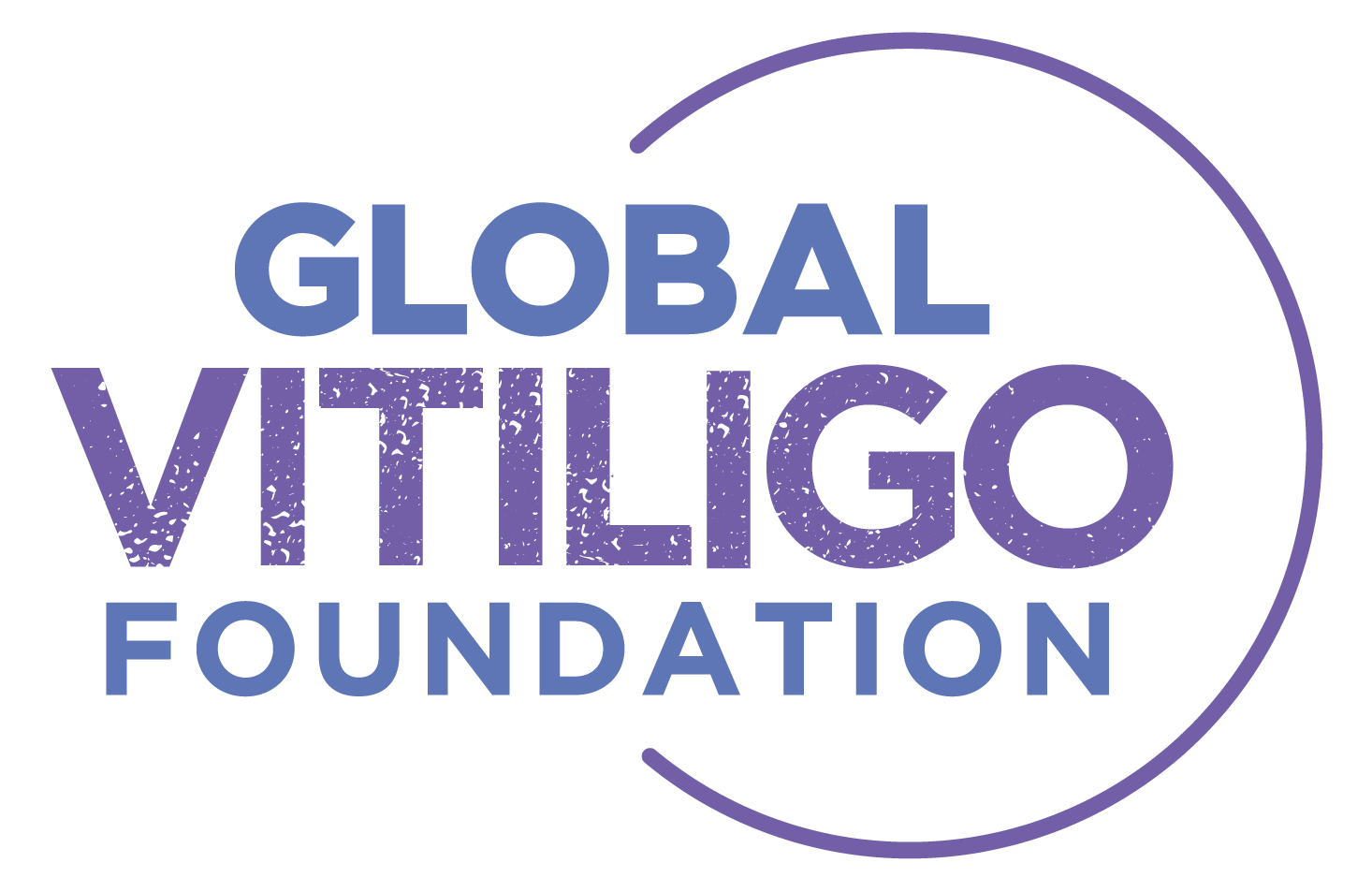 In partnership with the Global Vitiligo Foundation, which strives to improve the quality of life for individuals with vitiligo through education, research, clinical care, and community support.