People living with vitiligo have a higher risk of developing lupus than individuals in the general population. "I had vitiligo that came and went a few times in one area several years before I was diagnosed with lupus," one MyVitiligoTeam member wrote.
It's important to understand how these two conditions — and their treatments — may or may not be connected. This knowledge can help you manage your symptoms if you live with one or both conditions.
What Are Lupus and Vitiligo?
Lupus is a chronic autoimmune disease. An autoimmune disease is a condition in which a person's immune system is overactive and attacks their own organs and tissues. Inflammation is one of the characteristics of lupus. This inflammation can cause damage to many parts of the body, such as the skin (resulting in discoid lupus or chronic cutaneous lupus), joints, blood cells and vessels, lungs, heart, kidneys, and brain.
Vitiligo is an inflammatory disease caused by an autoimmune reaction that leads to loss of skin pigment. This means that, like lupus, vitiligo is an autoimmune disease. People with vitiligo develop lighter skin patches because their immune systems attack and destroy melanocytes (the skin cells that make melanin, which gives skin its color). Between 15 percent and 25 percent of individuals living with vitiligo also have other autoimmune disorders, like lupus.
Types of Vitiligo and Associated Lupus
Several types of vitiligo exist. Three types are:
All three are the result of destroyed pigment cells in the skin.
Generalized Vitiligo
Generalized vitiligo normally occurs in symmetrical patches of skin depigmentation (discoloration). This means that both sides of the body will show discolored skin patches. Generalized vitiligo is common in people with autoimmune thyroid diseases like Hashimoto's thyroiditis.
One study found that Caucasian populations with autoimmune disorders like hypothyroidism, Addison's disease, inflammatory bowel disease, pernicious anemia, and systemic lupus erythematosus were more likely to also have generalized vitiligo. Another study considered the prevalence of vitiligo and autoimmune diseases, such as rheumatoid arthritis and lupus, in mestizo Mexican populations. This study found that 26 percent of individuals with vitiligo also had lupus. More studies are needed to determine the prevalence of both lupus and vitiligo in people of other races and ethnicities.
Segmental Vitiligo
Segmental (or unilateral) vitiligo affects one side of the body. Unlike generalized vitiligo, which progresses over time, segmental vitiligo can progress for a few years and then stop progressing. This type of vitiligo is usually seen in children and young adults. Linear lupus erythematosus, a type of lupus thought to be caused by an immune reaction to genetically mutated skin cells, also emerges in childhood and only progresses for a few years.
Segmental vitiligo is less often associated with autoimmune diseases (such as lupus or thyroid disease) than generalized vitiligo.
Drug-Induced Vitiligo
Drug-induced vitiligo (also called leukoderma) is similar to other types of vitiligo. With this condition, skin cells lose pigmentation as a result of medication use. People with drug-induced vitiligo are more likely to develop other autoimmune conditions, such as diabetes. However, the link between drug-induced vitiligo and lupus is still not very clear. Stopping use of the triggering medication can improve both conditions.
A study looking at comorbidities (conditions related to vitiligo) in a large number of people with vitiligo showed that 2.2 percent of individuals with vitiligo had lupus. Vitiligo and lupus share several risk factors, including certain medications, genetic risk factors, and environmental factors.
Medications
Although many different types of drugs are known to trigger drug-induced vitiligo, the pathogenesis of the disease (how it begins and develops) is still not fully understood. Some theories suggest that it may be an autoimmune reaction. Other theories suggest that the medications could adversely affect the nervous system or be toxic to cells.
Hundreds of drugs have been identified to cause drug-induced lupus. However, exactly how drug-induced lupus develops is also a topic of debate. Drug-induced vitiligo and drug-induced lupus can often be caused by the same medications, such as TNF-alpha inhibitors. These medications suppress the immune system by blocking the activity of TNF-alpha, a protein that causes inflammation.
Genetic Risk Factors
Some scientists think genetic risk factors make it more likely for a person to develop vitiligo and lupus. A genetic risk factor is often referred to as genetic predisposition or susceptibility to a disease.
The genetic risk factors associated with both diseases include some HLA genes. These genes code for proteins that regulate the immune system. Because a person's genetic makeup can predispose them to develop either disease, it is not surprising that people with family members who have either disease have an increased risk of developing the disease themselves.
Environmental Factors
Environmental factors can also trigger both vitiligo and lupus in people who are genetically predisposed to these conditions. Excessive sun exposure and certain chemicals, such as cosmetic dyes, are shared triggers for both conditions.
Does Treatment for Vitiligo Impact Treatment for Lupus (or Vice Versa)?
When living with both vitiligo and lupus, it is important to understand how treatment options for one condition can affect the other. Some medications, such as corticosteroids, may be beneficial in treating both conditions. However, a treatment option for one disease may interfere with the treatment of the other.
A common therapy option for individuals with vitiligo is narrow-band ultraviolet-B therapy. However, short ultraviolet-B wavelengths can be harmful to people with systemic lupus erythematosus, as these individuals are more sensitive to sunlight.
Many people living with lupus are prescribed chloroquine. Although this is a well-known treatment for managing lupus, drug-induced vitiligo has been reported in people with cutaneous lupus erythematosus who took chloroquine.
Always speak with your physician before beginning any treatment. This way, they can be aware of how different medications and other treatments may interact with conditions that you have.
Talk With Others Who Understand
MyVitiligoTeam is the social network for people with vitiligo and their loved ones. On MyVitiligoTeam, more than 9,000 members come together to ask questions, give advice, and share their stories with others who understand life with vitiligo.
Do you have vitiligo and lupus? Share your experience in the comments below, or start a conversation by posting on your Activities page.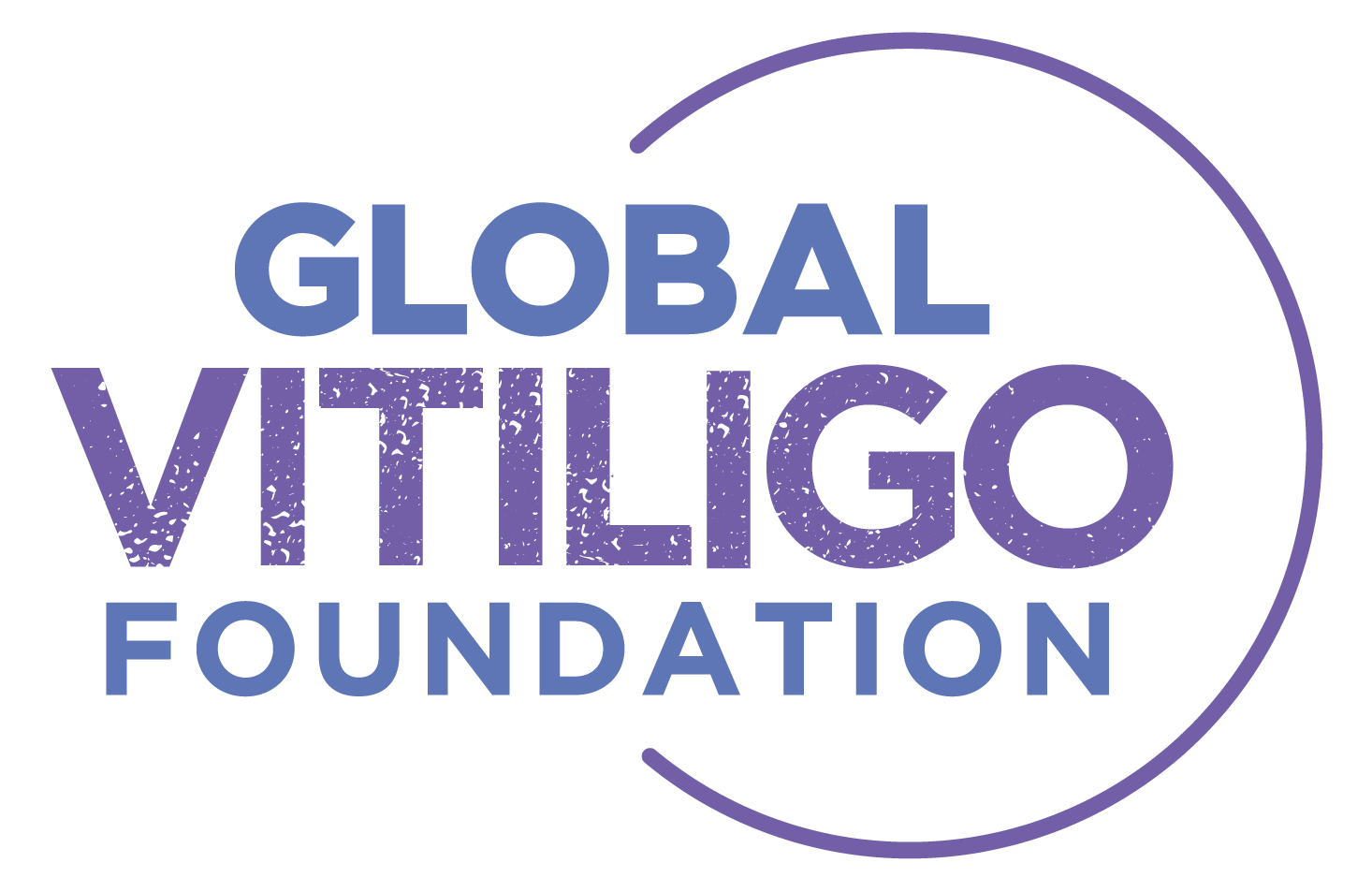 In partnership with the Global Vitiligo Foundation, which strives to improve the quality of life for individuals with vitiligo through education, research, clinical care, and community support.