Vitiligo is an autoimmune disease that affects the body's pigmentation, leading to white patches of skin or hair — and more rarely, light eye color. In addition to altering physical appearance, however, vitiligo may also increase the risk of developing eye problems.
"My immune system once attacked my right eye. It was very painful and nearly blinded me," shared a MyVitiligoTeam member. Other members developed thyroid diseases such as Grave's disease, Hashimoto's thyroiditis, or hypothyroidism after living with vitiligo for years. These conditions, if left untreated, can lead to serious eye complications including eye damage or vision loss in some people.
Here's what to know about the link between vitiligo and vision loss and strategies to prevent or manage eye symptoms associated with vitiligo.
How Can Vitiligo Affect Vision?
Vitiligo is a skin condition that disrupts the normal functioning of melanocytes ― the cells that produce melanin, the pigment responsible for color in the eyes, skin, and hair. Improper melanocyte functioning most likely due to autoimmune destruction causes depigmentation (white patches).
Melanocytes are found not only in the skin, hair, and irises (the colored part of the eye) but also within the middle region of the eye (called the uvea) and the retinas (the part of the eye that responds to light). There are two types of pigment cells found in the eye that help with light absorption, provide nutrients to the eyes, protect the eyes from ultraviolet (UV) radiation, and break down toxins. When melanocytes are damaged or destroyed in the uvea and other parts of the eye, vitiligo may lead to vision changes or vision loss.
Experts have found that melanocyte abnormalities in the eyes play a critical role in the development of complications or severe eye diseases, including:
Uveitis (inflammation of the uvea)

Retinitis (inflammation of the retina)

Iritis (inflammation of the iris)

Nyctalopia (night blindness)

Retinal or macular degeneration

Glaucoma (gradual loss of sight)

Loss of vision
Loss of vision and retinal (or macular) degeneration, in particular, are symptoms related to very rare autoimmune disorders that are linked with vitiligo, called Vogt-Koyanagi-Harada syndrome and Alezzandrini's syndrome. Most people diagnosed with vitiligo will never develop these syndromes.
The most commonly reported eye complication is uveitis, affecting between 5 percent and 19 percent of people living with vitiligo. Uveitis may cause blurred or decreased vision and may lead to vision loss if it's not properly treated.
In general, vision problems in vitiligo may be uncommon. The most common ocular symptoms are eye redness, eye pain, sensitivity to light, and dry eyes or changes in tear production.
Management and Prevention of Eye Problems in Vitiligo
Speak with your dermatologist, ophthalmologist, or primary care doctor if you experience changes in your eyes or vision, so that you can begin evaluation and treatment promptly.
Treatments for vitiligo typically include topical or oral medications, UV phototherapy, and systemic immune suppressants. It is also important to protect the skin surrounding your eyes from sun damage by applying sunscreen daily.
If you have vitiligo, make sure to have regular eye exams so that your doctors can detect any changes to your vision and monitor your overall eye health.
Talk With Others Who Understand
MyVitiligoTeam is the social network for people with vitiligo. On MyVitiligoTeam, more than 9,000 members come together to ask questions, give advice, and share their stories with others who understand life with vitiligo.
Has vitiligo affected your vision? Share your experience in the comments below, or start a conversation by posting on MyVitiligoTeam.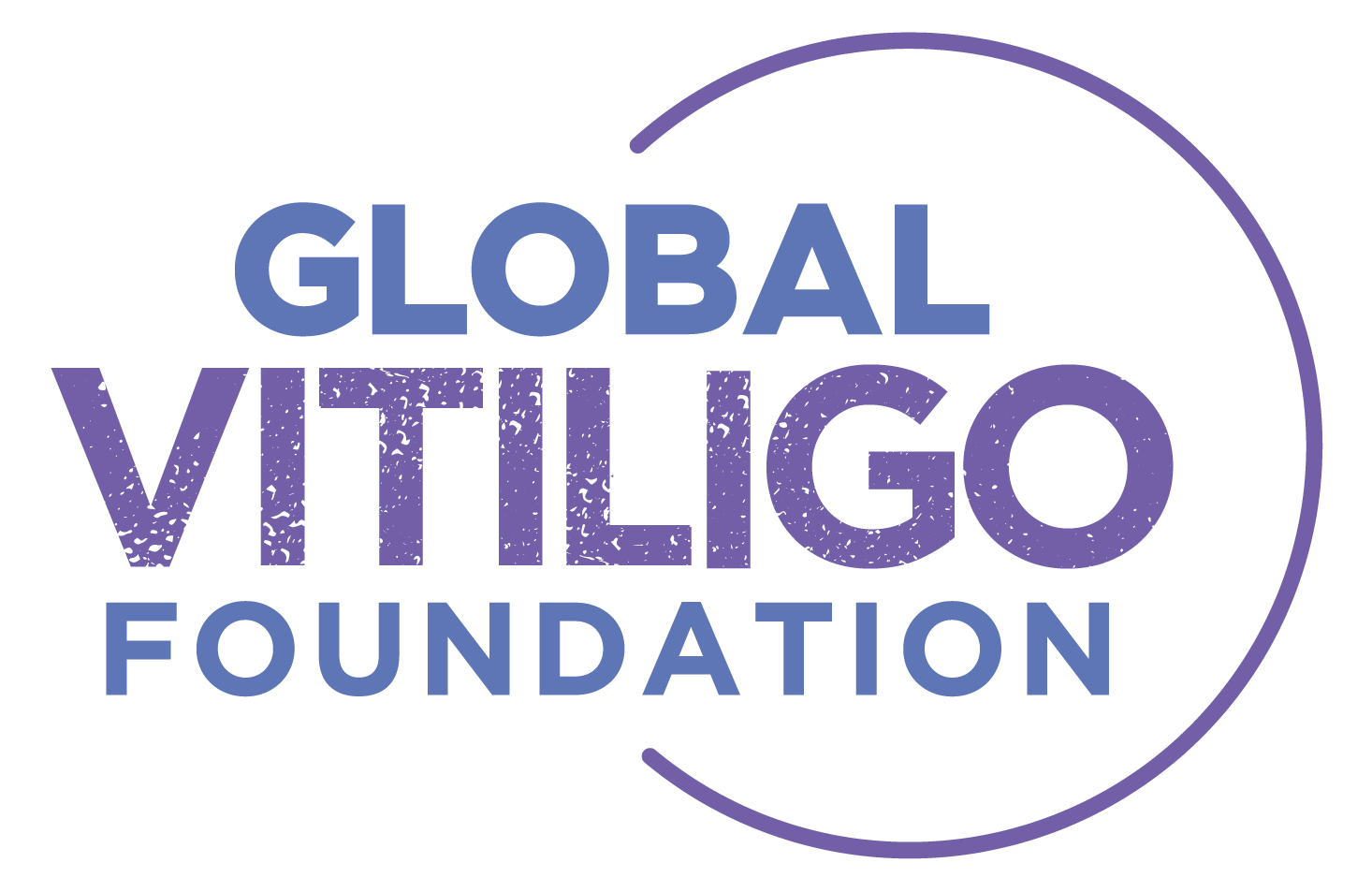 In partnership with the Global Vitiligo Foundation, which strives to improve the quality of life for individuals with vitiligo through education, research, clinical care, and community support.