"I have psoriatic arthritis and overlapping autoimmune disorders," said a MyVitiligoTeam member. A MyPsoriasisTeam member living with both psoriasis and psoriatic arthritis wrote, "I also have vitiligo and got acute pancreatitis a year ago. Just wondering what will pop up next." Some members of MyVitiligoTeam and MyPsoriasisTeam have discussed living with both vitiligo and psoriasis.
Vitiligo and psoriasis are ongoing health conditions that can affect the way your skin looks. Although they lead to different symptoms, they are both autoimmune conditions that occur when your immune system mistakenly attacks your skin cells.
It's not common, but some people can develop both vitiligo and psoriasis. People with one condition may be more likely to develop the other. If you have vitiligo or psoriasis, it may be helpful to learn more about what each of these conditions looks like and how to get help treating them.
Vitiligo vs. Psoriasis: Symptoms
Vitiligo occurs when your immune system damages pigment-producing cells in your skin called melanocytes. On dark skin, vitiligo patches can be lighter in color, while on light skin, they might appear as white patches. These patches may:
First develop on your face, hands, or genitals, although this varies
Appear anywhere on your body, including the inside of your mouth or nose
Affect your hair color in the affected areas
Get bigger as you get older
Develop symmetrically across your body, such as on both elbows
You may also experience inflammation in your ear or eye as a result of vitiligo, but this is rare.
When your immune system attacks your skin cells and causes them to grow and divide more quickly than they should, you may have psoriasis. Psoriasis may lead to symptoms like:
A red, pink, or purple skin rash (depending on your skin tone) that develops in patches
Scaly areas of skin
Thickened, dry, or bleeding skin
Patches of skin that itch or burn
Small drop-shaped spots on your arms, legs, chest, abdomen, or back
Redness or swelling in skin folds, such as between the buttocks or underneath the breasts
Fluid-filled blisters
Sometimes, the white patches seen in vitiligo stay the same for years. Other times, they can expand or return to your normal color on their own. Psoriasis symptoms tend to regularly change, occasionally worsening during periods called flares. There are also several types of psoriasis that can affect areas of the body in different ways. For example, psoriasis may also lead to discolored or crumbling nails. Additionally, people with psoriasis may develop psoriatic arthritis, which leads to joint pain and swelling.
Vitiligo and psoriasis have different physical symptoms. However, the conditions may take a similar toll on your mental health. You may feel self-conscious about the appearance of your skin, have lower self-esteem, or experience high stress levels or depression.
Having One Condition Increases Your Risk of the Other
Having vitiligo makes you more likely to also be diagnosed with multiple other autoimmune conditions. One of these conditions appears to be psoriasis.
In one study, researchers combined data from hundreds of thousands of people with vitiligo and psoriasis. They found that:
People living with vitiligo are more than three times as likely to develop psoriasis compared to those without vitiligo.
Those diagnosed with psoriasis are more than twice as likely to develop vitiligo than the general population.
The most common type of psoriasis in people with both conditions is plaque psoriasis, a form that causes scaly patches to appear on the skin. When vitiligo and psoriasis develop in the same person, symptoms appear in the same location on the body in only about 1 out of 6 cases. The rest of the time, the lightened vitiligo patches occur in different areas than the psoriasis lesions do.
Psoriasis can also lead to skin color changes that aren't technically vitiligo. When psoriatic lesions (dry or itchy patches or rashes) heal and disappear, they may leave behind changes in pigment that make your skin look darker or lighter in these areas. These areas of hypopigmentation, which sometimes look like vitiligo, are especially noticeable on those with darker skin tones. They may disappear on their own or stick around for a long time.
"I get the white spots when I tan and my plaques go away," commented a MyPsoriasisTeam member. "I don't mind them because I'd rather have them than the plaques. But once I have the white spots and keep tanning, they eventually go away too."
What Causes Vitiligo and Psoriasis?
Both of these conditions are thought to be caused by genetic and environmental factors. In some cases, vitiligo and psoriasis share a few of the same risk factors.
Genetics
Both skin conditions may be partly caused by genetics. Scientists estimate that genes are a cause of about 30 percent of vitiligo cases and 68 percent of psoriasis cases.
This finding means that both vitiligo and psoriasis can run in the family — you're more likely to have one of these conditions if you have a close relative, such as a parent or sibling, who has been diagnosed with that condition.
While researchers don't yet know all of the exact genes responsible for psoriasis and vitiligo, they have found at least one gene change that can occur in both skin disorders. Studies have also found that some of the same inflammation-related genes may be involved in multiple autoimmune disorders. This finding may mean that some of the same genes can cause the coexistence of vitiligo and psoriasis.
Additionally, research cited in the journal Clinical, Cosmetic and Investigational Dermatology has reported that people with vitiligo are more likely to have a family history of psoriasis and vice versa. As one MyPsoriasisTeam member diagnosed with psoriasis mentioned, "My daughter ended up with vitiligo. … She has it on a large percentage of her body. It hasn't caused any major medical problems, but just like psoriasis, it's very hard to live with."
Environmental Factors
Both vitiligo and psoriasis may develop after the skin is damaged. If you develop these two conditions at around the same time, they may have been triggered by a cut, scratch, bug bite, or sunburn.
Some medications may also contribute to developing these skin diseases. For example, the hepatitis C treatment interferon alfa-2b (intron A) may lead to vitiligo and psoriasis — in very rare cases, at the same time. Some biologic treatments used for psoriasis may also cause vitiligo to develop or get worse. If you had psoriasis before developing vitiligo and you received some of these treatments, they may have played a role in the development of your vitiligo. Medications that have been reported to cause an increased risk of vitiligo include TNF-alpha inhibitors such as infliximab (Remicade) and adalimumab (Humira), IL-12/23 inhibitors like ustekinumab (Stelara), and IL-17 inhibitors like ixekizumab (Taltz) and secukinumab (Cosentyx).
Infections are also known to play a role in triggering autoimmune diseases. Researchers have reported cases of vitiligo that developed after multiple types of viral infections, including cytomegalovirus, Epstein-Barr virus, and COVID-19. Additionally, psoriasis has been linked to viral, bacterial, and fungal infections such as strep throat, Candida infections, and papillomavirus infections.
A member of MyVitiligoTeam with multiple autoimmune disorders — including both vitiligo and psoriatic arthritis — thought that an infection may have triggered their conditions. "I feel that after a bout of Streptococcus infection, all my symptoms started, and for the last couple of years, my diagnoses seem to have multiplied," they commented.
Getting Psoriasis or Vitiligo Treatment
If you're living with vitiligo and are concerned about developing psoriasis — or vice versa — talk to your health care provider. Your doctor can help you better understand your risk. Keep in mind that most people who have one of these inflammatory diseases won't develop the other.
In some cases, the same treatments may be used to treat both conditions. For example, steroids or phototherapy (ultraviolet light treatments) may be recommended for those with vitiligo or psoriasis. "Just diagnosed with psoriasis a few weeks ago. I also have vitiligo," commented a MyPsoriasisTeam member. "I've been getting UV treatments for the last 10 years. Hopefully, it will help."
Your doctor can suggest a treatment plan to manage vitiligo and psoriasis if you have both conditions. They'll consider your situation, possible treatment interactions, and your preferences to give you the best care. Treating both conditions together can help you better manage their impact on your skin and overall health.
Talk With Others Who Understand
MyVitiligoTeam is the social network and support group for people with vitiligo and their loved ones. On MyVitiligoTeam, more than 12,000 members come together to ask questions, give advice, and share their stories with others who understand life with vitiligo.
Have you been diagnosed with psoriasis and vitiligo? Share your experience in the comments below, or start a conversation by posting on your Activities page.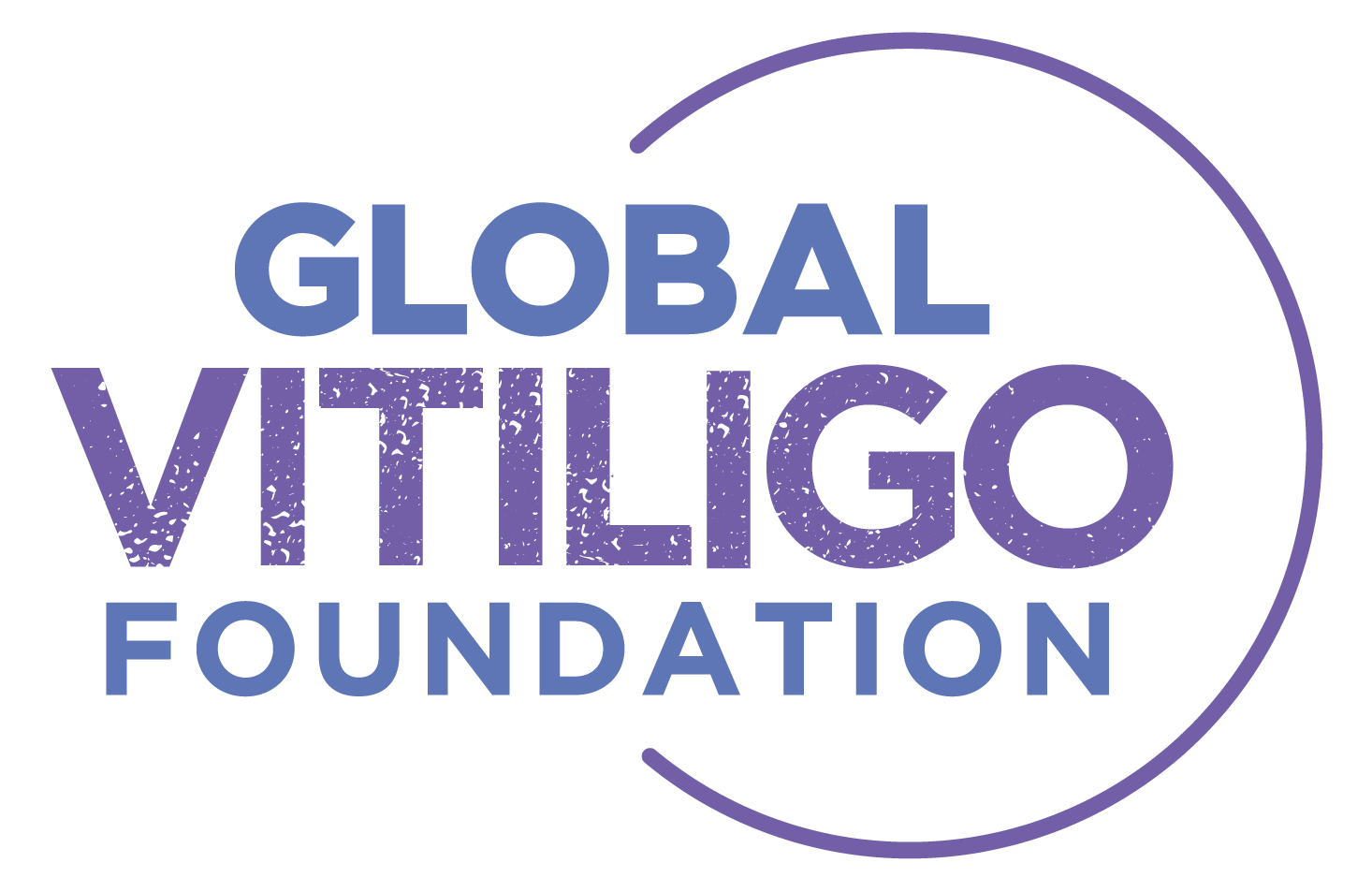 In partnership with the Global Vitiligo Foundation, which strives to improve the quality of life for individuals with vitiligo through education, research, clinical care, and community support.