An estimated 1 million to 2 million people in the U.S. live with vitiligo — more than half of whom are children and teenagers. While vitiligo is not dangerous to a child's health, it can be distressing for children and teens to feel "different" from their peers.
Understanding the unique needs of children and teenagers can help them feel confident and comfortable in their skin.
Vitiligo in Children
To better understand vitiligo in children, MyVitiligoTeam spoke with Dr. Lisa Schuster, a licensed pediatric psychologist with the REACH Clinic at Children's Medical Center in Dallas, Texas. She specializes in stressful events and experiences, and works with children who face social, emotional, and behavioral difficulties. In addition to working closely with children and their parents on a daily basis, Dr. Schuster also has vitiligo.
Symptoms of Vitiligo in Children
Vitiligo affects children of all races equally. However, patches of lighter skin, called macules, tend to be more conspicuous in children who have darker skin.
Macules can appear anywhere on the child's body, but they are most likely to appear on the following areas:
The face, hands, and other areas frequently exposed to the sun

The elbows, groin, knees, and other parts where the skin has folds

The hair, including the scalp, eyebrows, and eyelashes

The skin around body openings, including the eyes, nostrils, belly button, and genitals
Vitiligo tends to progress over time. Aside from the loss of pigment (depigmentation), vitiligo does not usually cause other changes in the skin, and most people with vitiligo feel completely healthy.
Subtypes of Vitiligo in Children
Dermatologists classify vitiligo according to how widespread the patches are and where they are located. There are three main types of vitiligo in children:
Focal vitiligo — Only a few spots are present around a particular location, and they have not spread within the past year or two.
Generalized vitiligo — Spots appear all over the body and are bilateral, or symmetrically mirrored on both sides of the body. Generalized vitiligo (also referred to as bilateral vitiligo or nonsegmental vitiligo) affects approximately 9 out of every 10 people with vitiligo.
Segmental vitiligo — Spots appear on only one side of the body. Segmental vitiligo (also called unilateral vitiligo or localized vitiligo) is more prominent in children than adults, affecting 3 in 10 children with vitiligo.
Discussing Vitiligo With Children
Vitiligo can be difficult to discuss with your child — especially for the first time, Dr. Schuster said. She advised approaching the subject by explaining that people are similar in many ways, but can also have differences — and that's OK. She said parents of children with vitiligo should discuss the commonalities between people as well as "the things that make us unique and special" — including vitiligo.
A common challenge for parents is explaining vitiligo in words that a child can understand, she noted. Instead of trying to make them grasp the scientific detail of how vitiligo develops, start by sharing the basics: simple, straightforward information that will satisfy their desire to understand the condition. For example, you can say to a child, "You have white spots on your skin. It's just like freckles or a birthmark."
"With the younger kids, it's really about using very simple language that they understand," she said. "Talk about [vitiligo] in very simple, straightforward terms, trying your best not to frighten them or build anxiety. Increase their understanding of and comfort with what's going on."
You can explain vitiligo in the same way to other children and family members with whom your child interacts. Providing basic information about the condition will help them understand it, and can allow you to dispel misunderstandings (for example, you can explain that they can't catch vitiligo from someone who has it).
"I think it is important for other children to understand that this is not an infectious disease, because we want them to know that they can have close physical proximity with a child who has vitiligo and it won't rub off on them," Dr. Schuster said. She also noted the importance of understanding — particularly for family members — that "the child with vitiligo is typically not in physical pain, so they are not hurting, but we need to accept them." This includes acknowledging potential emotional pain.
While children may be confused by certain differences in appearance, it can be surprising how quickly they will accept and embrace these differences when they understand them. One MyVitiligoTeam member, for instance, shared the following: "I was talking to my daughter while petting her dog, who happens to have white fur with some large tan spots. I said, 'Why do we feel that spots on a dog are beautiful, but not in a person?' She then said, 'You're the only one who doesn't see them as beautiful!'"
To help children feel more comfortable interacting with those who have vitiligo, Dr. Schuster suggested simply starting a conversation on the subject. Encourage others to ask any questions they might have, and answer their questions in a straightforward manner. "It increases understanding, which increases acceptance, which is what we ultimately want," she explained. "We want children to feel like they are understood."
How To Discuss Vitiligo That Affects the Genitals
Dr. Schuster suggested being open with children when discussing vitiligo that affects the genital area, much as you would when broaching the subject of their condition in general. Let them know that individuals are unique in different ways, which also carries over to private areas of the body, and that everyone's genitalia looks slightly different.
For teens, it may be helpful to talk about how they would like to discuss their vitiligo with sexual partners. For instance, do they want the other person to know upfront, or would they rather not make a big deal out of it? Essentially, Dr. Schuster said, you want to normalize vitiligo — no matter where on the body it occurs.
Treatment Options and Decisions
The goal of treatment for vitiligo is typically to restore lost skin color. While vitiligo can't yet be cured, there are various treatment options available for managing the loss of skin pigmentation.
Topical medications — Typically the first option for managing vitiligo, topical medications tend to work best on the face, upper body, and newly developed patches.

Oral medications — This category usually includes oral corticosteroids (steroids), which may be effective if vitiligo is progressing quickly.
Phototherapy (light therapy) — The use of UVB lights to restore pigmentation is effective in 65 percent to 75 percent of cases. This course of action requires a time commitment.

Other treatments — Options including surgery and depigmentation are typically considered more suitable for adults who haven't had success with other treatments.
When deciding on treatment options for a child with vitiligo, the child should ideally be present every step of the way, Dr. Schuster said. What kind of treatment they'll receive — if they would even like to pursue treatment — should be their own decision that you help them make after talking with a doctor. Older children should be allowed to make informed choices, with parents ensuring that the child understands the information and appreciates the implications of treatment.
Additionally, Dr. Schuster emphasized the importance of clarifying that these treatments are not cures, but ways to help manage vitiligo. "Talk about whether it's something they are willing, ready, and able to take on," she stressed. "Understand that it's not necessarily an all or nothing situation."

A child can decide to accept certain treatment options, while declining others. "It's also important to remember that a child may initially refuse treatment, but later choose to undergo treatment when they feel ready to make the commitment," she said.
Many people with vitiligo decide not to undergo treatment. Some may use cosmetics to camouflage depigmented areas, while others are comfortable letting their skin show. If your child is not ready to make a decision, give them time to consider how they'd like to proceed and show respect and consideration for them regarding the choice they make.
Mental Health and Vitiligo in Children
Vitiligo can affect a child's emotional and psychological well-being. They may become less active, lose self-confidence, or have a negative self-image, all of which can lead to depression.
A pediatrician and other mental health professionals can help your child address potential or existing mental health issues.
How To Recognize Depression or Mental Health Issues in a Child
Recognizing the signs of depression and other mental health issues is the first step to finding the right treatment and support. Dr. Schuster pointed out some patterns that may suggest your child is depressed:
Significant changes in mood, including a depressed or irritable mood

Sudden withdrawal from the family and social activities

Poor sleeping habits

Changes in appetite

Self-deprecating comments, such as "I'm worthless"

Saying they are depressed
If you notice these patterns, encourage your child to share their feelings with you, and show that you understand. Additionally, consult a professional, as they will be able to identify the best resources for your child.
Talk With Others Who Understand
MyVitiligoTeam is the social network for people with vitiligo and their loved ones. On MyVitiligoTeam, more than 5,300 members come together to ask questions, give advice, and share their stories with others who understand life with vitiligo.
Do you have a child with vitiligo? How have you discussed the condition with them? Share your experiences in the comments below or by posting on MyVitiligoTeam.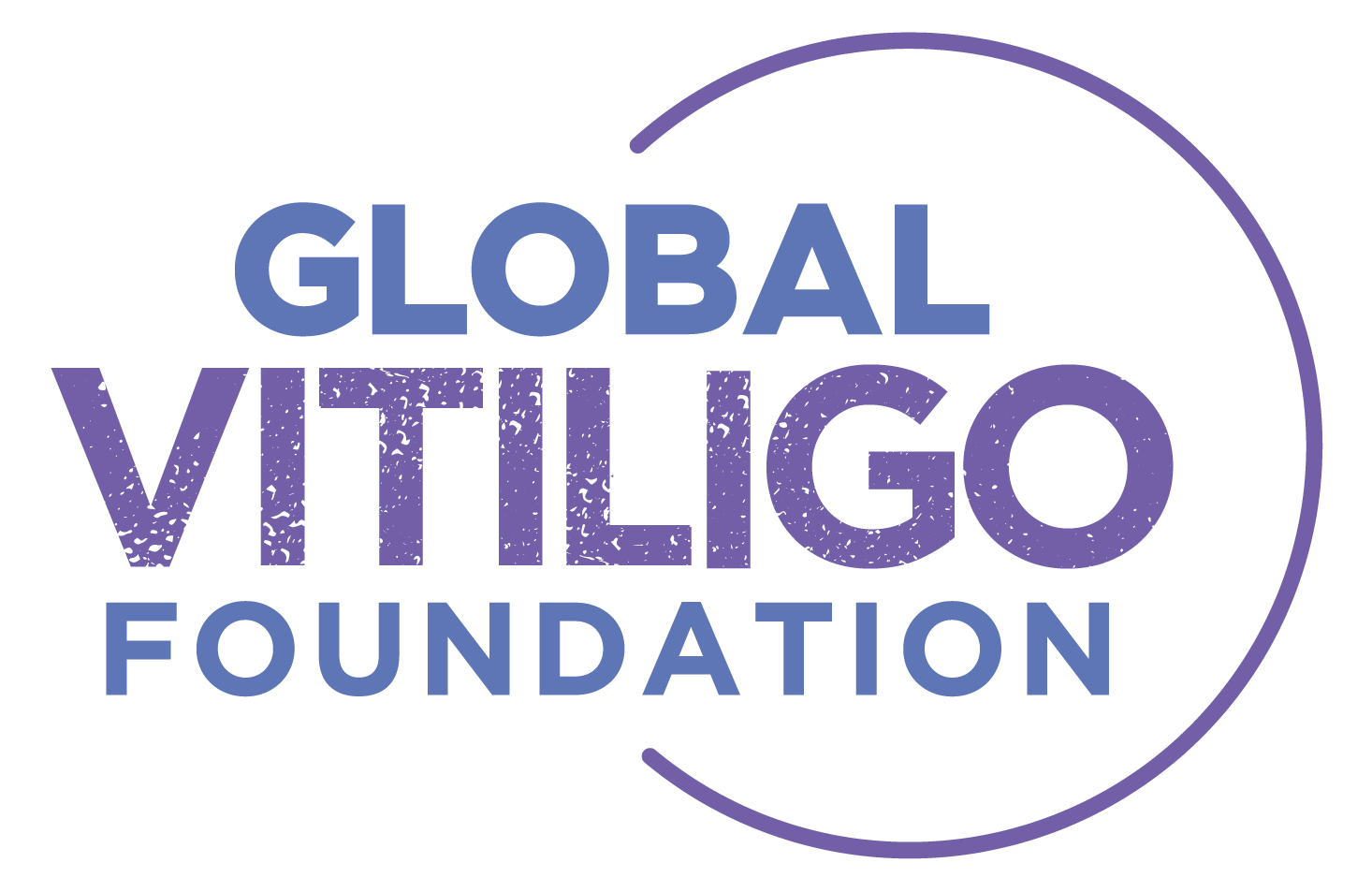 In partnership with the Global Vitiligo Foundation, which strives to improve the quality of life for individuals with vitiligo through education, research, clinical care, and community support.