Sometimes living with vitiligo means feeling self-conscious about your skin and its spots. You may notice others staring or even saying unkind things. People unfamiliar with vitiligo may think it's caused by not caring for your skin or by an infection, and they may react negatively. This is called stigmatization, and it can be difficult to deal with.
Vitiligo stigma can have all sorts of psychological side effects that could affect mental health. You may get depressed or experience anxiety, including social anxiety. You could have trouble sleeping, avoid social situations where you feel nervous, or even experience sexual anxiety.
Some people with vitiligo may experience low self-esteem or even begin to think of themselves as disabled. Women and people with darker skin are more likely to experience the negative mental health effects of vitiligo stigma. And those with more widespread vitiligo patches on their bodies also tend to experience more anxiety.
People with vitiligo choose to cope with stigma and its mental health effects in a number of ways. These strategies can help improve your sense of well-being and quality of life. Not every coping method on this list will feel right to every person with vitiligo, but there's a good chance you'll find one that works for you.
1. Conceal or Camouflage Skin Affected by Vitiligo
Some people with vitiligo feel more comfortable hiding their depigmented spots, at least in some social situations. This can involve wearing clothing that covers vitiligo patches or using makeup or topical camouflaging products.
When one MyVitiligoTeam member asked about using makeup, another replied, "If it makes you feel good, absolutely! I ordered some airbrush makeup for my daughter to try."
Another member said, "I use Zanderm to cover my spots. It works pretty well."
Another said, "I have found that mixing foundations and taking my time to blend everything together works. I try to mix some expensive brands (Dermablend, Fenty, Lancôme, etc.) with store brands (wet n wild, Nyx, CoverGirl, etc.) together. I mix them in my hand or a mixing palette and apply it regularly. It's not cakey if you set it with powder."
Covering up can be especially useful in situations where you don't want to answer questions about vitiligo or where you worry about others' reactions. As one MyVitiligoTeam member shared, "My last big trip was to the Galapagos with equatorial sun (hot!) and the opportunity to swim and snorkel every day. I wore a brightly patterned long-sleeved rash guard shirt and swim tights and received many compliments on how attractive the outfit was, so it's possible to be covered up, yet looking fashionable rather than weird."
If you're working, traveling, or headed into a new social situation, simply covering the places where vitiligo has changed your skin color might be an option that feels easiest for you.
2. Give Yourself Permission To Avoid Awkward Situations
You don't need to continually put yourself into situations where you're going to experience pain or discomfort. Some members of MyVitiligoTeam avoid situations where they feel like they might be judged for having vitiligo. This can be healthy, especially if people close to you simply refuse to accept the idea that you're dealing with a long-term condition that may not be able to be stopped or fixed. As one MyVitiligoTeam member said, "Be around those who love you, and avoid those who stress you out if possible."
On the other hand, you don't want to become too isolated. It's easy enough to feel alone when you're living with vitiligo, especially if you're the only person you know who is dealing with it. Another member explained, "Sometimes it is difficult to face this condition, but I need to push myself to get out, to keep up. … I used to avoid going out, but today I went to the beach for a nice walk."
You may need to find a balance between going out regularly and also avoiding situations that are difficult, especially when you're stressed or anxious. That way, you won't be isolated but you also won't have to deal with people who may not understand vitiligo.
3. Find a Therapist or a Support Group
Some people cope with the psychosocial effects of vitiligo by looking for outside support. This can take the form of seeing a therapist or joining a support group.
First, check in with your feelings. If you're thinking about hurting yourself, you no longer find pleasure in the things you used to enjoy, or you feel down in the dumps for a prolonged period of time, seek medical attention immediately. Let your doctor know how you are feeling.
When the need for assistance is not quite as urgent, but you could use some connection and mental health support, therapists can help you learn how to accept your skin and see yourself in a positive light. Psychotherapy can help you lessen the psychological impact of vitiligo. Cognitive behavioral therapy can help you find new ways to think about living with vitiligo.
MyVitiligoTeam members have found these coping methods helpful. One member said, "I've been working intensely with a therapist to help me accept this condition and my new normal. The therapy is helping, one day at a time."
Another explained, "I am seeing a therapist because of my depression and anxiety going through all of this." A third said, "I actually have a therapist that I've been seeing since I was 13, and it helps a lot."
Support groups, even online groups like MyVitiligoTeam, can help you realize how many people live with vitiligo. When you hear about others' experiences, you won't feel so alone. This can improve your self-image, body image, and mental outlook. "Having this support group helps me a lot, and I will embrace it," one member said.
4. Choose To Accept Your Skin
Still other people cope with vitiligo by accepting that it — and its effects — are going to be part of their lives on an ongoing basis. This kind of acceptance can leave you feeling more free to go about your days without covering up or being concerned about what other people say.
Some team members have found this place of acceptance. One explained, "My spots are more noticeable in the summer, but I accept myself as I am." Another added, "It took me many years to accept my vitiligo, but now I have self-esteem and confidence. I don't wear makeup or do anything to conceal my skin. We're beautiful as we are." And another said, "Just remember vitiligo doesn't define you. It's important to embrace it and accept that you are still beautiful in the skin that you are in."
Vitiligo acceptance can remind you that you are more than depigmentation on your skin. Look for people who have taken a confident stance with vitiligo via support groups, social media, or in-person events. This can make it easier to adopt it for yourself.
5. Reduce Stress in Your Life
Stress has been linked to vitiligo and other skin conditions, as well as to mental health impairment. One team member said, "I've been wondering if stress is making my vitiligo worse!"
Look for ways to reduce stress in your life. Avoiding stress can help you process your feelings about the condition, care for your mental health, and then continue on with the rest of your life. This worked for one team member, who encouraged others: "Don't stress. I've had it for five years, and I continue like nothing is happening. Enjoy your life!!! We are beautiful regardless."
If stress surrounding vitiligo is getting to you, try yoga, meditation, or exercise. These can help you release the stress so you are free to live your life the way you want to, without as much concern over your vitiligo. You can also try this guided meditation for self-kindness.
Talk to Your Dermatology Team Today
If you're experiencing negative social or psychological effects from vitiligo, talk to your health care provider or dermatologist today. They can help you find solutions and support, so you can resolve the issues you're having. They can talk to you about options for treatment of vitiligo and, if needed, may help you find medications for depression or anxiety. They can also refer you to a therapist who can help.
You are not alone in living with vitiligo. There is help and support.
Talk With Others Who Understand
MyVitiligoTeam is the social network for people with vitiligo and their loved ones. On MyVitiligoTeam, more than 12,000 members come together to ask questions, give advice, and share their stories with others who understand life with vitiligo.
Have you found ways to cope with the psychosocial effects of vitiligo? What advice would you give to others? Share your experience in the comments below, or start a conversation by posting on your Activities page.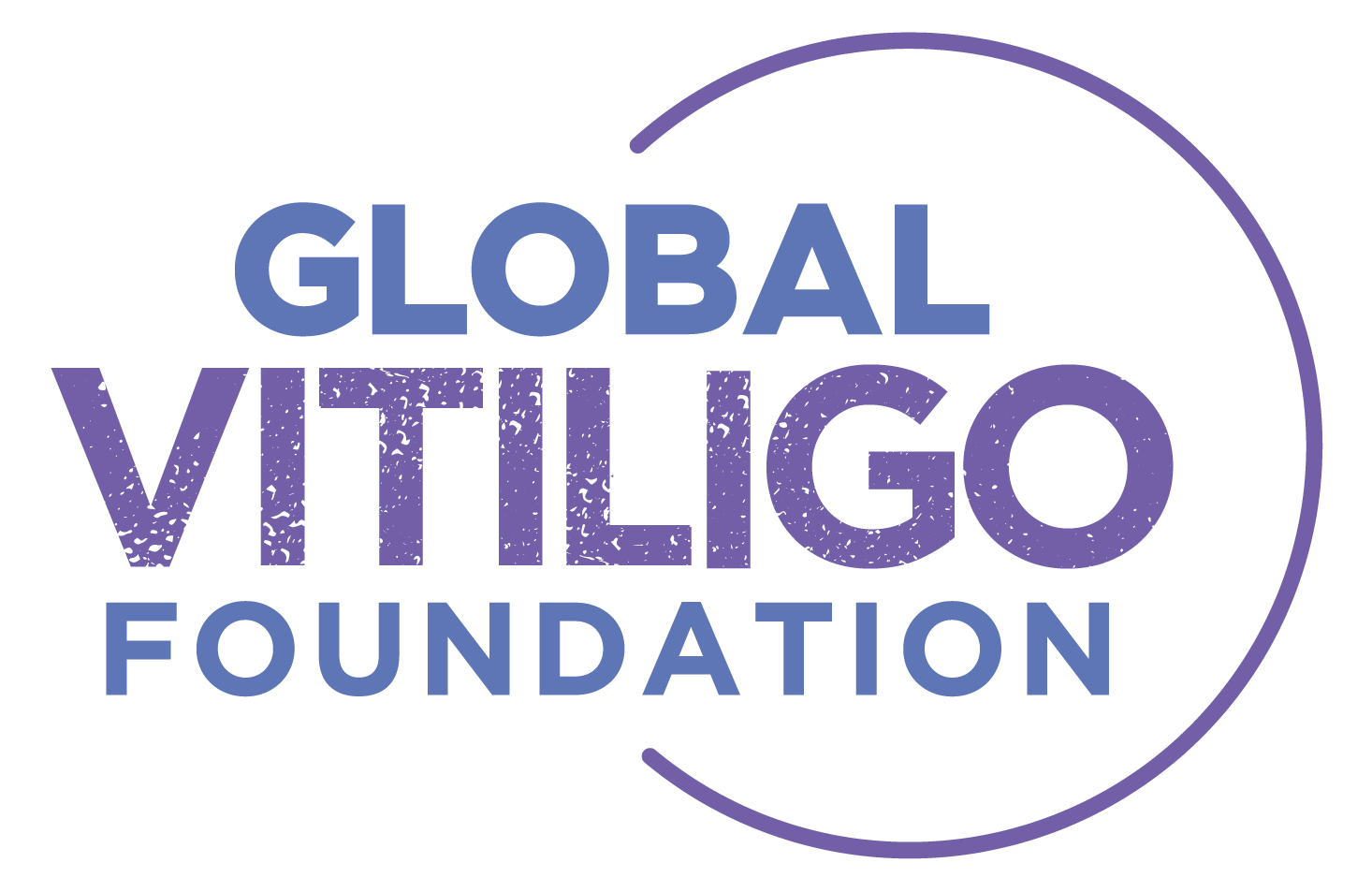 In partnership with the Global Vitiligo Foundation, which strives to improve the quality of life for individuals with vitiligo through education, research, clinical care, and community support.