Intimacy involves opening up emotionally, which can be challenging. For people with vitiligo, self-perception and concerns about others' judgments can complicate matters further when it comes to sexuality. Because sexual intimacy is closely tied to body image, maintaining a positive self-image is crucial for a healthy sex life. Living with vitiligo can make navigating intimate relationships difficult when it affects self-esteem.

Vitiligo won't affect sexual function, and it doesn't need to limit sexual satisfaction. Learn more about how vitiligo affects sexuality and relationships, whether genital vitiligo has any impact on sexual function, and how to overcome struggles with vitiligo and intimacy to improve your sex life and well-being.
How Vitiligo Affects Intimacy and Relationships
Vitiligo doesn't change your ability to engage in sex, but it can affect how you feel about it and your sex life. This skin condition has been shown to have a negative effect on self-esteem, which can hinder sexual relationships and quality of life as well as make you more likely to feel isolated.
For example, low self-esteem due to how you perceive yourself with vitiligo may lead you to avoid social relationships or intimacy with others. "I am 35, nearly 36, and I want to settle down, but my vitiligo has knocked my confidence," one MyVitiligoTeam member shared.
One of the main ways in which vitiligo can disrupt intimacy and sexuality is how the condition affects self-esteem and mental health. One study showed that 70 percent of females and 54 percent of males with vitiligo struggle with self-esteem because of their vitiligo.
Thus, while vitiligo doesn't cause physical problems with having sex, how vitiligo affects your self-image can make it harder to feel comfortable and confident.
Vitiligo and Sexual Function
Vitiligo can negatively affect how you feel about sex — before, during, and after — as well as the experience of sex itself.
A study in the journal Clinical and Experimental Dermatology found that men and women with vitiligo experienced lower sexual function and poorer mental health than those without vitiligo. It's important to note that in the context of these studies, "sexual functioning" refers to the experience of engaging in sex — emotionally, physically, and mentally — and does not assess sexual performance. For example, measures like communication around sex, reaching orgasm, sexual satisfaction, and frequency of sex assess sexual function with vitiligo.
The location and extent of vitiligo lesions on the body may worsen the negative effect of vitiligo on a person's sex life. For example, one study found that only lesions in the genital and chest areas were significantly associated with sexual dysfunction. The researchers also found that vitiligo affecting more than 25 percent of body surface area negatively affected sexual function and relationships for both women and men.
The Impact of Vitiligo on Sex May Affect Women and Men Differently
Research has revealed that some measures of sexual function may be different among men and women with vitiligo. The Golombok Inventory of Sexual Satisfaction (GRISS) is a tool to measure sexual satisfaction with factors like communication, frequency, and orgasms. Using this questionnaire, researchers found that women with vitiligo reported greater sexual dissatisfaction compared to women without vitiligo. There was no difference for men.
However, using a different tool, the Arizona Sexual Experience Scale (ASEX), the researchers found that men with vitiligo reported more problems in their sex life than men without vitiligo.
This finding highlights the need for more research on the specific ways in which vitiligo affects sexual satisfaction for both men and women and whether improving sexual satisfaction requires different strategies based on gender.
Genital Vitiligo May Make a Difference in Sexual Satisfaction
The extent to which vitiligo affects the skin and which parts of the body are affected may make a difference when it comes to feeling comfortable with intimacy and sex. For example, some studies have looked at if and how genital vitiligo, such as vaginal vitiligo and penile vitiligo, affects sexual health.
A study from the journal Clinical and Experimental Dermatology found that there wasn't a significant difference in sexual state, psychological state, or quality of life between people with and without vitiligo in the genital area. This finding suggests that genital vitiligo doesn't have a more negative impact on sex lives or sexuality.
However, a study in the Journal of Sex and Marital Therapy, which examined females with vitiligo, revealed that 82 percent experienced sexual dysfunction. This number was even higher among those with more extensive vitiligo and those with genital vitiligo.
According to the researchers, sexual dysfunction could be experienced as:
Decreased arousal
Less lubrication (vaginal dryness)
Decreased orgasm
More pain during sex
Lower sexual satisfaction
Sexual functioning is also related to genital self-image. Women with genital vitiligo have reported a more negative genital self-image than women without the condition, which, the researchers noted, interferes with sexual functioning due to appearance-based concerns. Women with vitiligo and darker skin tones had a significantly lower genital self-image.
Furthermore, one study found that women with genital vitiligo scored worse on the "satisfaction" and "avoidance" subsections of the GRISS, suggesting that women with genital vitiligo may experience more sexual dissatisfaction and avoid sex more than women without the condition.
As for men, the same study showed that those with genital vitiligo reported having sex less frequently than men without genital vitiligo.
More research is needed to better understand the impact of genital vitiligo on intimacy and sex, yet research thus far has shown that certain aspects of sexual satisfaction may be affected by genital vitiligo.
Tips To Improve Your Sex Life With Vitiligo
Given the significant differences in sexual satisfaction among people with vitiligo compared to those without it, more study is necessary. This research can help identify how to successfully navigate intimacy, develop better sex lives, and promote healthier relationships for individuals with vitiligo.
Boost Your Self-Esteem
As intimacy and sexuality can be greatly affected by self-esteem, engaging in resources to boost your self-esteem and reduce self-consciousness may be a good place to start. For example, seeking therapy from a mental health provider can help you uncover where challenges with self-esteem stem from and work on developing a healthier image of yourself.
"Body shape comes in all different shapes, sizes, and colors. Your body needs to be beautiful in your eyes before someone else can see your beauty," one MyVitiligoTeam member shared.
Another said, "It gets easier as you see your own real beauty."
Communicate With Your Partner
Tools to better communicate about living with vitiligo with others, such as new or long-term intimate partners, may also help. Being open and upfront with your partner about vitiligo and how it affects your sex life gives them the chance to empathize and ask questions to better understand where you're coming from. This type of conversation also allows you to ask for what you need.
One MyVitiligoTeam member put it this way: "Don't let vitiligo stop you from dating. Use it as a positive because the ones who don't see past it are not worth our time 💪🏻."
Talk With Your Doctor
Your dermatologist or primary care doctor is also a good resource to reach out to regarding vitiligo and intimacy. You're not alone when it comes to the impact of vitiligo on your sex life. Your doctor may be able to provide resources, such as a referral to a mental health provider and treatment options to help you navigate intimacy and your sex life with more confidence.
Find Your Team
MyVitiligoTeam is the social network for people with vitiligo and their loved ones. On MyVitiligoTeam, more than 12,000 members come together to ask questions, give advice, and share their stories with others who understand life with vitiligo.
Have you struggled with intimacy and relationships because of vitiligo? What has helped you navigate sex with comfort and confidence? Share your experience in the comments below, or start a conversation by posting on your Activities page.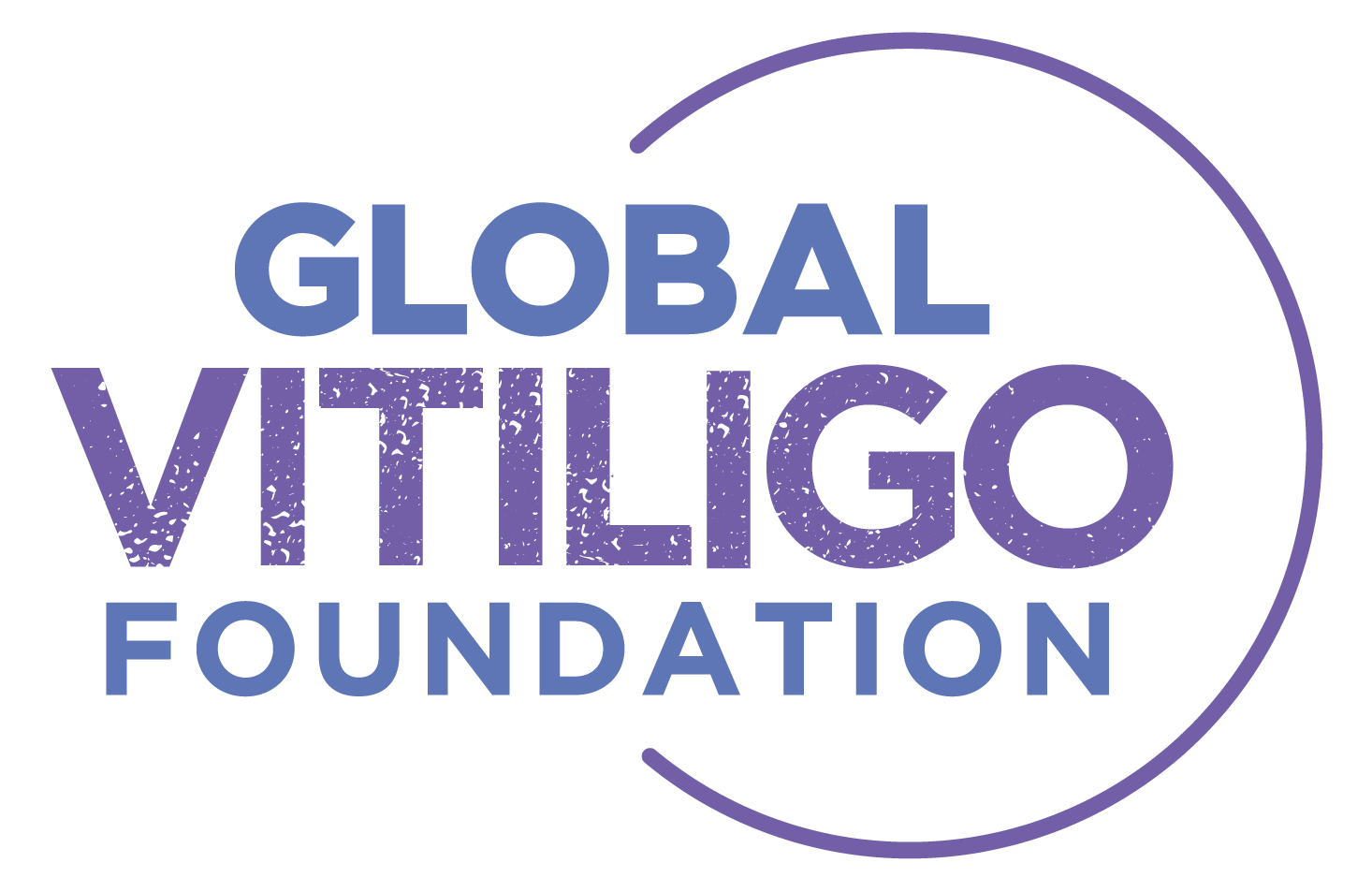 In partnership with the Global Vitiligo Foundation, which strives to improve the quality of life for individuals with vitiligo through education, research, clinical care, and community support.