Powered By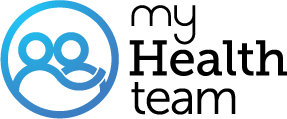 I Have Melasma And Vitiligo
A MyVitiligoTeam Member
I am going through menopause and developed dark patches of Melasma on my cheeks. I also have small white patches of vitiligo. Being brown I am now 3 colours on my face!. My vitiligo appears trauma induced and is present on elbows, arms and knees.
I wonder when the melasma goes if vitiligo will replace the dark patches? Has anyone experienced this?
Hi Carolyn,
I'm late to this thread party. If you're still there I'll say two things.
One, welcome to the menopause club! Whoohooo!!!
Two, if you're interested, you could try VV to even out your skin tone(s.) Very lightly next to the melasma patches and on the vitiligo patches, you could brush a light coat. (If you need help with color, let me know.) It's a stain-like camouflage that last 2-3 days. It's changed my life to where I don't even think about my skin anymore. Link in my story if you're interested.
Meanwhile, keep smiling.
You're beautiful!
Hugs,
Jackie :)
Hi I hope your phototherapy helped🙏🙏
I'm a lot like you! I have small patches of Vitiligo on my elbows and knees. After I switched to a new birth control pill, I developed Melasma on my forehead, cheeks, and upper lip. I never had it on my chin, but now I've developed 2-3 small white spots on my chin. I'm terrified. I'm researching now that I'm in my 40's. I've lived with Vitiligo and covered it with makeup since I was 12. I'm looking into laser phototherapy. Have you ever tried it? Hopefully, our Melasma won't turn into Vitiligo. Stay strong and positive. :-)
Your body copes in different ways. I hope you feel better soon x
I got vitiligo after menopause and trauma stress, something happened in my family , still struggling.
Not yet but I'm sure I will soon
Join today!
Start meeting others who understand