Powered By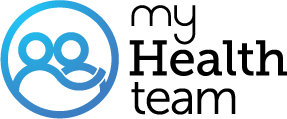 Narrowband UVB (NB-UVB) Phototherapy
A MyVitiligoTeam Member
I have not discussed this with any doctor because it scares me. However I have the question of whether this is to return the skin color and is it an ongoing treatment? Is it expensive treatment?
Thank you,
Martina.
Hi qu!
Thank you for this information. I am tight with cash but it doesn't seems too expensive, definitely making an appointment with dermatologist to check this up maybe I can apply it around my lips as you can see in my photo. ☺️
Hi Martina, i'm taking UVB for just under a year for my back and hands. I have heard it works well on the face. I'm in Canada and go to a dermatologist who provides it. Quite lucky really has i believe there's only 2 locations in the city that provide it. The UVB starts off with just a few seconds and increases. i'm up to 2 mins 3 x wk and don't want any more increase in minutes than that as it could burn. I pay $20.00 a month. You could also think of purchasing too.
Hello! 🙂 Martina.
Yes Check with your insurance to see if they will cover your UVB.....
Treatments.🙏🏼
If you have insurance it should cover the UVB treatment. I only go 1 x a week because I'm 45 min away . It has made a big difference and has helped keep it at bay .
Hello! Martina🙂
Thanks for asking.
The treatment can keep your vitiligo stable
My Dermatologist told me yes it can possibly bring some color into your skin.
I just started this treatment. each visit the seconds goes up higher in the photography booth.............
It has turn out for me Today. a minute and seconds in the photography booth.
Check with your insurance on the cost.
My insurance covers the photography light treatment for me.
Have a Bless! Day!🙂🙏🏼
Join today!
Start meeting others who understand