If you're living with vitiligo, you may have heard of Winnie Harlow and her inspirational story.
In 2018, Harlow became the first supermodel with a visible skin condition to participate in the Victoria's Secret Fashion Show, walking the runway with her vitiligo spots in full view. Since then, she's made it her calling to stand for people living with skin conditions and share her experiences in the media.
Some people with vitiligo may feel very isolated, but it's important to recognize that you're not alone. About 1 in 100 people have vitiligo, and Harlow is proof that the condition needn't be a barrier to living life to its fullest.
From Feeling Isolated to Entering the Public Eye
Harlow grew up in Toronto and developed vitiligo when she was just 4 years old. Throughout her childhood, she often felt very alone. She was bullied, with kids calling her names like "zebra" and "cow." Other children didn't want to befriend her because their mothers thought she was contagious.
Fortunately, Harlow's mother often reminded her, "You are so much more than just your cover. You are so much more than your vitiligo." Harlow carried that message with her, which helped her steer her life forward in a positive way.
Years later, a friend took some photos of Harlow and encouraged her to pursue modeling. In 2014, Harlow competed on Tyra Banks' "America's Next Top Model," which brought her to a wider audience and helped build her following. When Harlow subsequently achieved success as a model, she felt her whole life changed. Since then, she has completed scores of modeling assignments and starred at several high-profile fashion shows.
Harlow was featured in a Sports Illustrated swimsuit issue, became a brand ambassador for Puma, hosted an MTV Video Music Awards pre-show, and was featured in Beyonce's visual album "Lemonade." She's amassed a fan base of over 10.2 million followers on Instagram.
Spreading Her Message and Fighting the Stigma of Vitiligo
Harlow has reached extraordinary success while living with vitiligo. Throughout her journey, she has embraced what makes her unique. Meanwhile, others have joined her in raising awareness and reducing the stigma of vitiligo. In 2018, a CoverGirl ad campaign featured Amy Deanna, the makeup brand's first model with vitiligo. Mattel introduced Barbie and Ken dolls with vitiligo in 2020 and 2022, respectively, to its Fashionistas line.
Not everyone aspires to be a fashion model, but Harlow's message is relevant to anyone who has body image or self-esteem issues or believes that vitiligo will hold them back from their goals.
Harlow's skin condition has taught her to "use it as a megaphone: to be louder, prouder, and always fueled by passion and love," she said. "It's helped me look beyond my own cover –– and everyone else's too." Harlow — the speaker of the inspirational TED Talk "How I Define Beauty" — has asked, "Why is there a stigma around being different when we're all different?"
Talk With Others Who Understand
MyVitiligoTeam is the social network for people with vitiligo and their loved ones. Here, more than 12,000 members come together to ask questions, give advice, and share their stories with others who understand life with vitiligo.
Have you seen Winnie Harlow modeling in magazines or presenting on television? Are there other representations of vitiligo you've seen in the public domain? Share your thoughts in the comments below, or start a conversation by posting on your Activities page.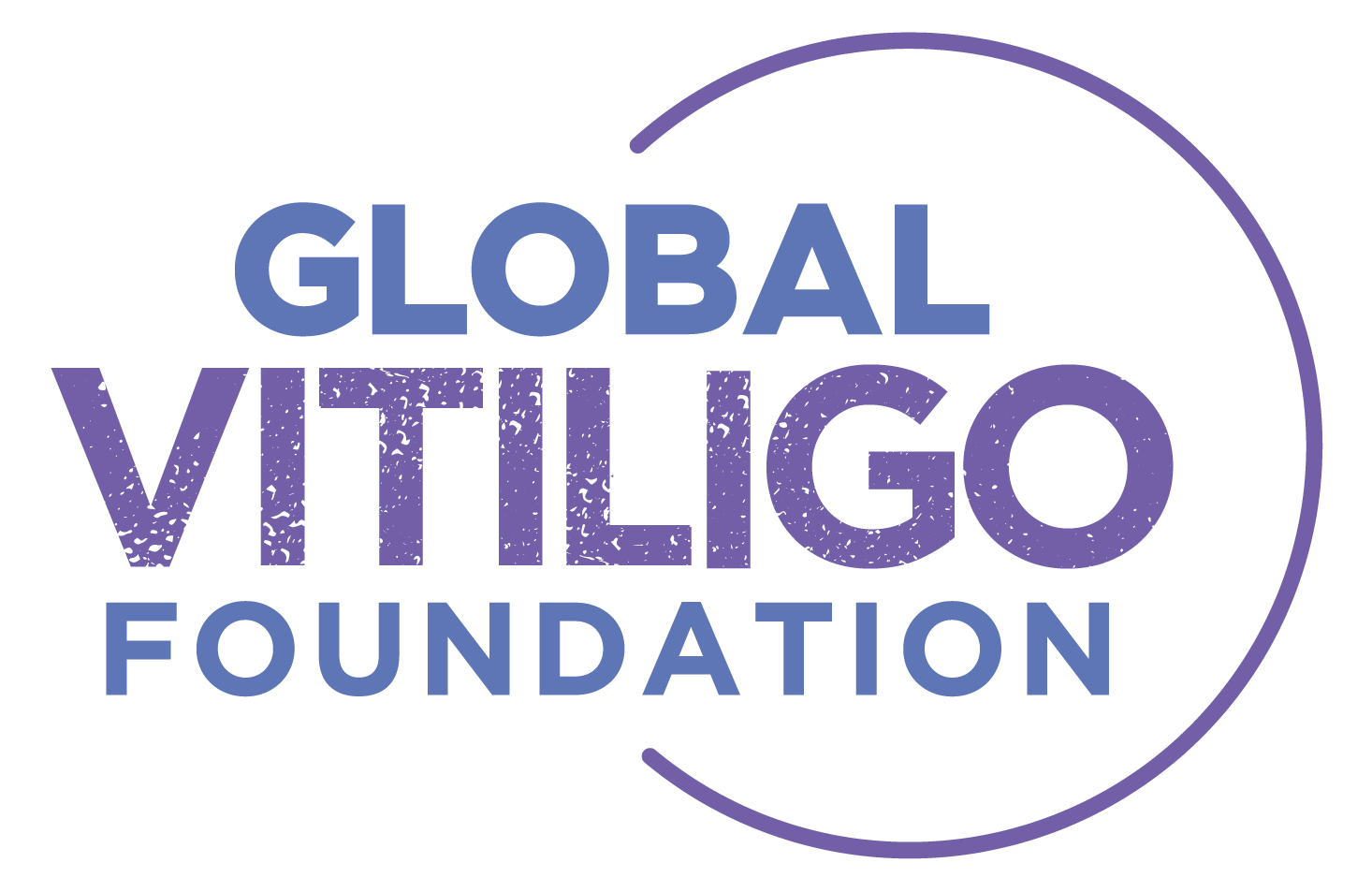 In partnership with the Global Vitiligo Foundation, which strives to improve the quality of life for individuals with vitiligo through education, research, clinical care, and community support.
Get more articles like this!
Subscribe to receive the latest articles about vitiligo.
Privacy policy