Vitiligo is a skin condition that can affect nearly any part of the body, including the genitals. If you've noticed new white patches or discoloration on your penis or other areas of skin, you might be concerned or feel embarrassed.
MyVitiligoTeam members have shared their experiences living with penile vitiligo. One asked, "Has any male dealt with vitiligo on the genitals?" Another replied, "I noticed it when I was in my early teens, I'm now over 70! It's embarrassing, a white spot on the front side of my penis. But the docs all tell me there's nothing particularly challenging about this other than the psychological aspect."
Penile vitiligo is not a sexually transmitted infection (STI), and it cannot be caught from or passed to anyone else. It isn't a danger to your physical health or sexual function, although it can cause some mental anxiety about intimate situations with new partners. In most cases, you don't need to seek medical treatment for the white patches of penile vitiligo unless you choose to.
Many treatment options for vitiligo can also help treat affected genital areas. In this article, we'll discuss what vitiligo is, how it can affect the penis, and what treatment options are available.
What Is Vitiligo?
Vitiligo is a skin condition that causes loss of color or pigmentation. If you have hair growing in a macule — or patch of vitiligo — it may also lose its color and turn white.
Vitiligo is an autoimmune condition, meaning that your body's immune system accidentally destroys your body's healthy cells. In this skin condition, your immune system attacks your melanocytes. These specialized cells are responsible for making melanin, or the pigment that gives your skin its color.
Typically, vitiligo symptoms start appearing in a few small areas around the body — often the face, feet, hands, or forearms. The small patches can change shape and size over time. If you have penile vitiligo, it might be found just around your genitals (focal vitiligo) or in many areas of skin on different parts of your body (generalized vitiligo).
Vitiligo on or Around the Penis
Penile vitiligo causes white or discolored patches of skin. Vitiligo can affect the shaft of the penis, the scrotum, the pubic area, the foreskin, and the glans (the head of the penis).
Vitiligo is not sexually transmitted, and you can't catch it from or give it to a partner. It may be alarming at first to see new patches on your penis or nearby areas, but they're generally asymptomatic.
Treatments for Penile Vitiligo
The white-colored patches seen in penile vitiligo don't cause any physical sexual dysfunction or loss of sensation. However, many people with this condition report that concerns about their appearance can negatively affect their sex lives and mental health. As a result of mental stress, you may have a more difficult time feeling comfortable with a partner, getting an erection, or ejaculating. Talking with a therapist or counselor can help you learn to manage anxious feelings and fears about intimacy.
It's important to note that many people with vitiligo decide not to treat it or alter their skin color in any way. If you choose to pursue treatment, there are several options for penile vitiligo that can help treat white patches on your penis or the surrounding skin. Most of these options are also used to treat vitiligo affecting other areas of the body. The skin of the penis and scrotum is sensitive, so your doctor may recommend some treatments over others.
Topical Corticosteroids
Topical corticosteroids are anti-inflammatory medications used to treat the inflammation causing vitiligo. Research shows that these medications can help control the disease and restore pigment to your skin.
However, the skin around the penis is sensitive, and it absorbs corticosteroids much more easily than other areas of skin. Your doctor may prescribe a low- or medium-dose corticosteroid to use for a short amount of time. This is because excessive use of steroid creams or ointments can cause skin thinning and redness. Be sure to follow the instructions your doctor gives you, and apply only the amount needed.
Topical Calcineurin Inhibitors
Topical calcineurin inhibitors (TCIs) are another vitiligo treatment that helps with skin repigmentation. They dampen inflammation to prevent your immune system from attacking and destroying your melanocytes.
The U.S. Food and Drug Administration (FDA) has approved TCIs for treating atopic dermatitis (a type of eczema), but doctors sometimes prescribe them off-label to treat vitiligo. They include tacrolimus (Protopic), a type of oiintment, and pimecrolimus (Elidel), a cream.
Your doctor may prefer prescribing a TCI over a corticosteroid because TCIs are more gentle and can be safely used long-term. TCIs tend to have fewer side effects than corticosteroids as well. The most common side effect is a burning sensation when you apply them to your skin, which usually goes away once your body gets used to the medication.
Topical JAK Inhibitors
Topical Janus kinase (JAK) inhibitors are another type of treatment used to control skin inflammation in vitiligo. In 2022, the FDA approved Opzelura — a formulation of ruxolitinib — as the first topical treatment for treating nonsegmental vitiligo.
Ruxolitinib is used to help repigment the skin. It's usually safe to use on the penis and can be prescribed to treat penile vitiligo. Be sure to follow your doctor's instructions and only use it as prescribed.
Phototherapy
Phototherapy — also known as light therapy — is a treatment that helps slow and even stop the progression of vitiligo. It uses ultraviolet (UV) light to stimulate melanocytes to make more melanin.
Phototherapy can be a useful treatment for vitiligo, and it can be used to treat penile vitiligo. Your dermatologist may prescribe narrowband ultraviolet B (UVB) light treatment a few times a week. It's important to find a dermatologist with experience in treating penile vitiligo with phototherapy, as too much UV light exposure can damage your sensitive skin.
If you've noticed any new areas of depigmentation or discoloration, talk to your doctor or dermatologist. If you decide you would like to treat your vitiligo, your doctor can help create a treatment plan to boost your skin's pigment, especially in sensitive areas like the penis. For some people, treating their vitiligo may not only change their appearance but help them feel more confident as well.
Tips for Intimacy With Penile Vitiligo
Some people with genital vitiligo report that it affects their sex lives and self-esteem. You may feel nervous about showing your skin to a sexual partner or talking to them about your condition. If you feel this way, you're not alone.
One MyVitiligoTeam member wrote, "I'm single, and it does give me anxiety to think of sharing intimate times with anyone new for fear they would get freaked out or disgusted, thinking maybe it's a sexually transmitted disease or something."
Try being open and honest about your vitiligo. Take the time to talk with a sexual partner about what vitiligo is. You can explain that it isn't contagious, and share how it affects your life. You may learn more about each other in the process and help break the stigma for people living with vitiligo.
As one MyVitiligoTeam member said to another who was worried about showing their genital vitiligo to new partners, "All I can tell you is, if you talk to the other person beforehand it's a lot easier. If not, just turn the lights out."
If you need help finding confidence in yourself, or if you have anxiety about your sexual relationships, a therapist may be able to help. Many people with vitiligo also struggle with self-esteem, anxiety, depression, and isolation. Working with a therapist can help you feel more at home in your skin. You can ask your doctor for a referral to a mental health professional.
Talk With Others Who Understand
MyVitiligoTeam is the social network and support group for people with vitiligo and their loved ones. On MyVitiligoTeam, over 12,000 members come together to ask questions, give advice, and share their stories with others who understand life with vitiligo.
Are you living with penile vitiligo? Do you have any advice for others about finding confidence and navigating personal relationships? Share your experiences in the comments below, or start a conversation by posting on your Activities page.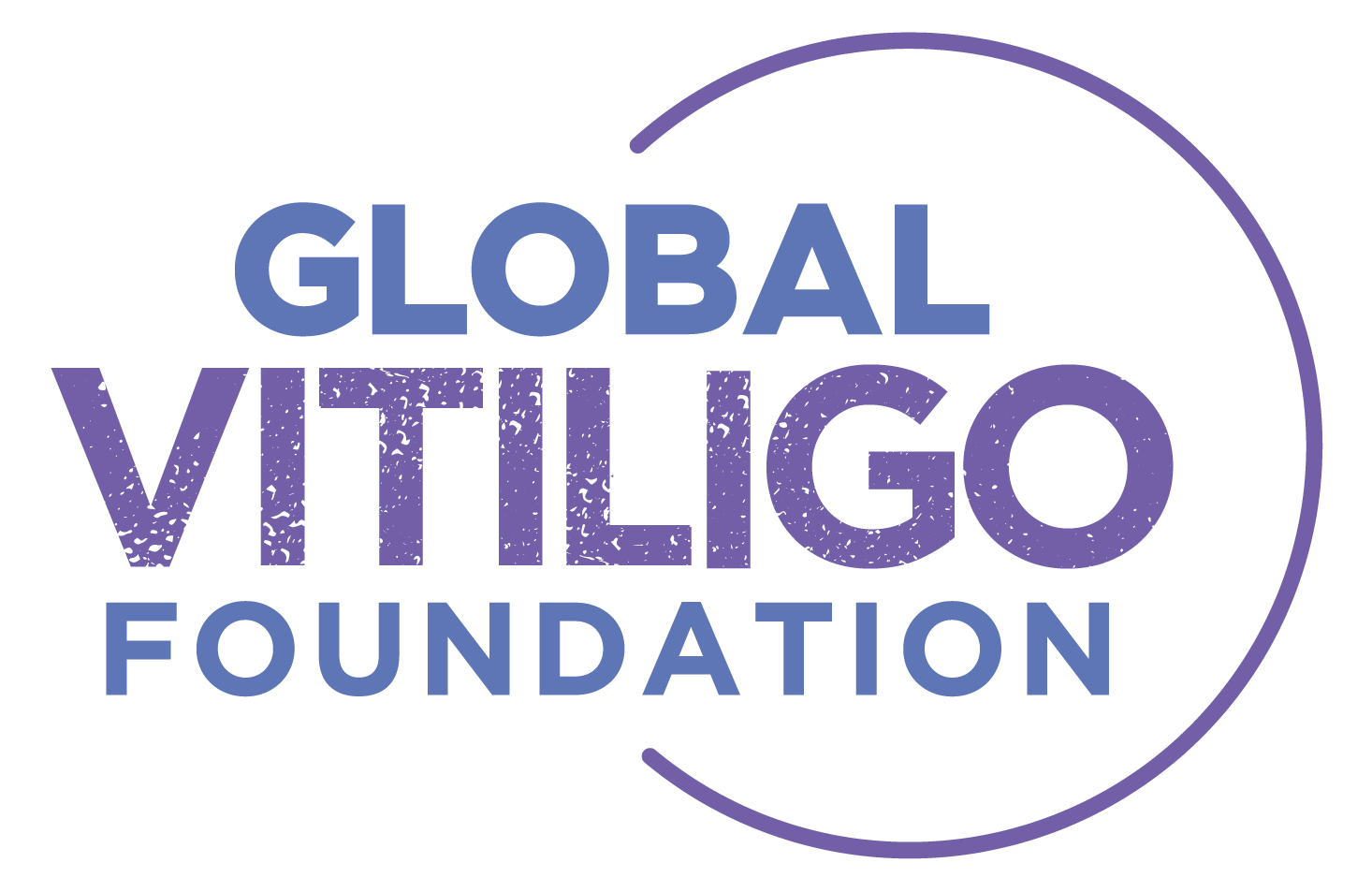 In partnership with the Global Vitiligo Foundation, which strives to improve the quality of life for individuals with vitiligo through education, research, clinical care, and community support