Your first impression of vitiligo community leader Perry Whaley might be that he's a confident salesman. But dig a little deeper and you'll learn how that trademark confidence was shaken by a vitiligo diagnosis and — more importantly — how it was regained.
We spoke with Whaley, a leader and advocate with the Global Vitiligo Foundation, over Zoom. This summer, Whaley will help host the U.S. conference for World Vitiligo Day in Atlanta. During our conversation in April, he shared why members of MyVitiligoTeam should attend the event and described what they can expect to gain from the experience.
Perry Whaley's Journey With Vitiligo
Whaley was born in Brooklyn, New York, growing up there and in Virginia, where he attended high school and college. He went on to a sales career in the automotive industry. Whaley is immediately transparent when it comes to the highs and lows of his incredible life story — he's vocal about both his accomplishments and his struggles.
Getting Diagnosed
In his 20s, Whaley spent time in prison. It was there, at age 24, that he first noticed the skin changes that would lead to his vitiligo diagnosis. "No one paid any mind. They didn't care," he said, discussing the attitudes of other people incarcerated around him. But he was concerned about what would happen when he got out of prison — he worried about what people would think when they saw how his skin had changed.
"It was scary," he said, because his life before prison (and vitiligo) had been filled with success in both sales and dating. Whaley had always been confident and took pride in his appearance. After receiving his diagnosis, he felt like his appearance was no longer a strength for his career or his personal life, which led to a loss of confidence and gave rise to feelings of depression.
Adding to his discouragement, Whaley said, it was difficult to find and connect with vitiligo support groups while in prison. One bright spot occurred when a stranger told him he was "a handsome guy." As simple as that phrase may seem, he said, it helped him turn his life around. Hearing those words gave him courage — someone thought he was handsome and took the time to say so.
When Whaley was released from prison, he still felt anxious. People told him "you're still you," but he sensed that they just wanted to make him feel better. Whaley said he felt like God was trying to teach him that "being beautiful on the outside" was not as important as the strengths he had on the inside.
Finding Community
Eventually, Whaley found a support group called Vitiligo Bond that, over several years, helped him rebuild his confidence. "We were instrumental to each other," Whaley said of the group, for which he eventually became a spokesperson. The confidence and experience he gained led to his founding of Vitiligo Man of Action, dedicated to empowering and encouraging people with vitiligo and raising public awareness of the condition.
One reason Whaley formed the organization, he said, was because "there was a need for men" with vitiligo to have a place to turn. He emphasized his commitment to spending time with people who are newly diagnosed to show them how to embrace themselves. "Vitiligo Man of Action is a lifestyle," he said, not a traditional organization that holds meetings.
A National Presence
Around the time that Vitiligo Man of Action was taking shape, Whaley attended the first World Vitiligo Day — USA celebration. The event took place in 2016 in Washington, D.C., with Vitiligo Bond.
Whaley describes that experience as a catalyst for a newly energized national vitiligo community. Before the 2016 meeting, Whaley said, group efforts took place only in particular communities and were unknown nationwide. The event revealed to Whaley and others just how many people of different backgrounds have vitiligo. All races and ethnicities can have vitiligo: "It affects everybody," he said, pointing out that Rep. Hank Johnson of Georgia has the condition.
After the 2016 conference, the social media presence and online conversation among people with vitiligo ramped up dramatically. Smaller vitiligo communities around the country start talking and working together. These groups are now connected through the Global Vitiligo Foundation support group committee led by Dr. Richard Huggins. That 2016 meeting and the annual events that followed also helped increase people's ability to find doctors who specialize in vitiligo care.
Why You Should Attend World Vitiligo Day — USA
We asked Whaley what people can expect from attending World Vitiligo Day in Atlanta. He told us that attendees will find camaraderie because they'll be stepping out of isolation to find that they're not alone.
"Most individuals who have vitiligo have been isolated in one way or another," he said. That's why attending a meeting like this can be so powerful: The promise of this event is that you'll meet other people who look like you and make connections to help you along your journey.
The theme of the 2023 event is "ATL", not only an abbreviation for this year's location, Atlanta, but also an acronym for "acceptance, treatment, and love." The conference schedule includes presentations on the latest vitiligo medical research as well as exciting community activities like a tour of Tyler Perry Studios, a Women's National Basketball Association game, and a gala event with dancing.
Whaley wants people to know that if they come to the meeting, they will surround themselves with powerful people who have embraced their vitiligo. Attendees will go home feeling that they're "gonna be better," he said.
Encouragement for Those Newly Diagnosed
If you've recently been diagnosed with vitiligo, Whaley wants you to know that the vitiligo community includes people who have been there for a long time, doing the work, so you have a place where you can go and feel supported. You don't have to start from scratch. Focus on learning how to embrace yourself: If you can do that, Whaley said, you'll become powerful because you can share your story with others.
A Challenge for Vitiligo Veterans
If you're many years into your vitiligo journey, Whaley has a message for you too: Continue to embrace yourself and "this 1 percent of all Americans" who have vitiligo. Once you are able to heal from adversity and reach a place where your feelings aren't hurt as much by the mean words people can say, you'll be ready for a platform where you can advocate for others, he said. If you aren't there yet, Whaley believes that you should concentrate on getting the healing you need.
In the early days of his vitiligo journey, Whaley was discouraged and even depressed about his appearance. Now, he said, any adversity he faces just lights a fire under him to keep doing the good work and encouraging others.
As much as he has been involved in organizing people around vitiligo, Whaley still has a desire to meet new people with the condition, including those who've had it for a while and learned to embrace themselves, he said. He challenges veterans of vitiligo to step up and help those who aren't as far along or are struggling or new to the journey: "Can you embrace [those who were just diagnosed]? Can you help them believe in themselves?"
Reclaim Your Confidence Through Community
Have you felt isolated or discouraged since being diagnosed with vitiligo? Consider attending the World Vitiligo Day — USA conference in Atlanta this summer. If you can't make it in person, follow the action from the social media posts of attendees and organizations, including the Global Vitiligo Foundation. And if you haven't already, become a member of MyVitiligoTeam, where you can find community any time of year, wherever you are.
Have you attended a previous World Vitiligo Day — USA meeting? What were your main takeaways from the event? Share your experiences in the comments below, or start a conversation by posting on your Activities page.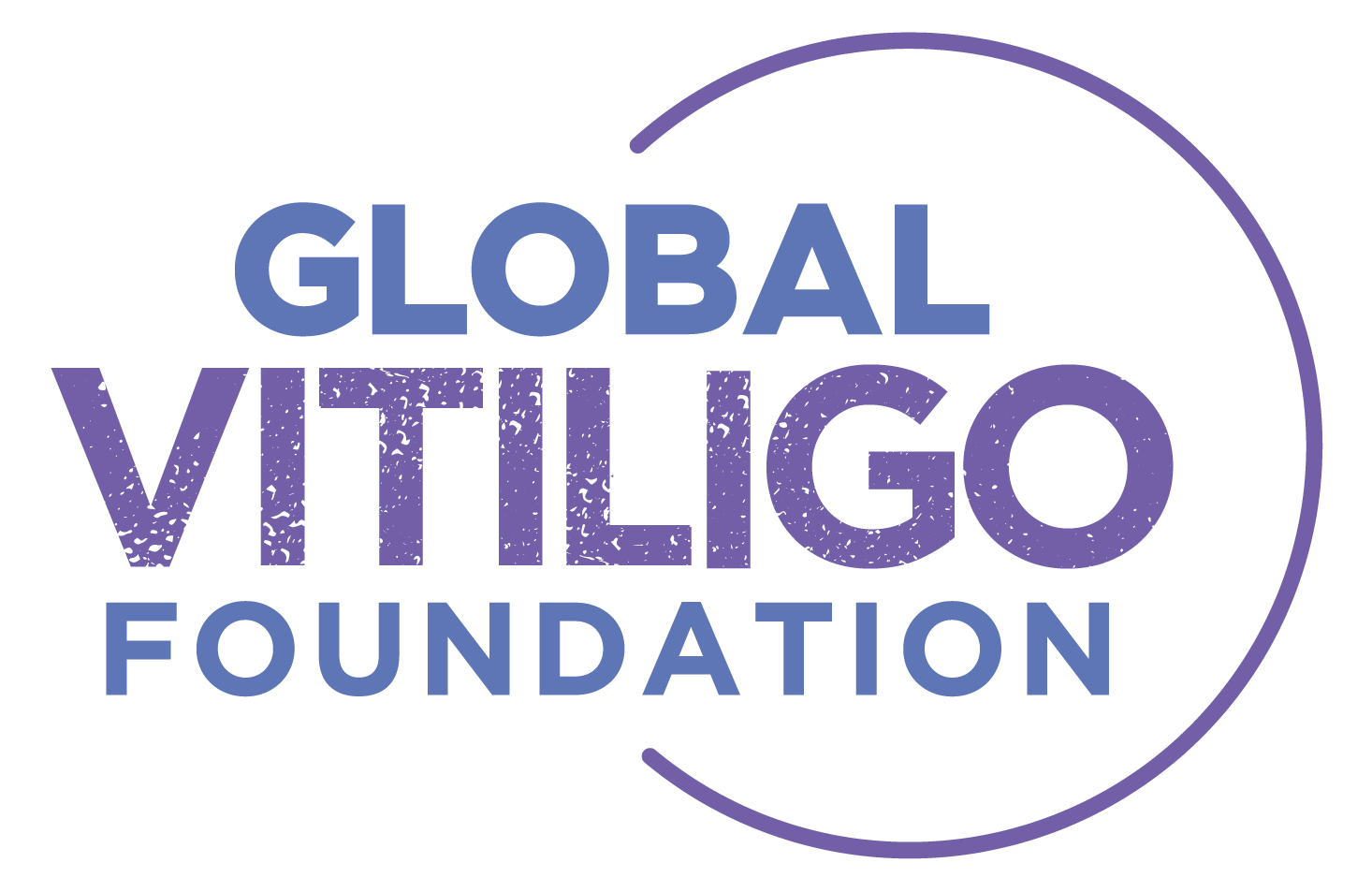 In partnership with the Global Vitiligo Foundation, which strives to improve the quality of life for individuals with vitiligo through education, research, clinical care, and community support.