Because vitiligo is a visible skin condition that causes white patches that lack pigment, it can make some people feel self-conscious about the way they look. This can be especially true for children and teens diagnosed with the condition. Too much scrutiny or prejudice from their peers can worsen their self-esteem.
If your child lives with vitiligo, you can help them deal with the quality-of-life and mental health issues associated with the condition. You can also help the important people in your lives better understand the condition. Here's what you need to know so you can get the support you need.
1. Regularly Assess How Vitiligo Affects Your Child's Quality of Life
To help keep your child's quality of life high with vitiligo, regularly take stock of how they're responding to the condition. Is their mood changing? Are they talking about any troubles with their peers? Because living with vitiligo is linked to anxiety and depression, you want to stay on top of how they are coping with it.
The stigma associated with vitiligo can affect your child's mental health and psychological well-being. Stigma is the unfair treatment of people based on different attributes, like a medical condition that makes them stand out from others in society. Stigma can involve other kids making fun of your child, people treating them like they have a contagious condition, or even comments from relatives who feel sorry for them.
Keep in mind that, at least in some parts of the world, children with vitiligo may face fewer issues than you might anticipate. One study in Mexico showed that almost 75 percent of children and adolescents with vitiligo said it did not affect their quality of life or only affected it slightly. Only about 2 percent of those surveyed said vitiligo had an extreme affect on their quality of life.
Keep tabs on your child's quality of life, and you can help them make lifestyle adjustments so they don't worry needlessly. A mental health professional can teach your child self-care practices and different ways to think and talk about their vitiligo. They may also be able to make new friends or switch schools if they are experiencing undue stigma where they currently are. Support groups can also be useful, so they can meet others their age who live with vitiligo.
Not everyone seeks treatment for the physical symptoms of vitiligo, but it's good to learn about vitiligo treatments. You can discuss your various treatment options with a doctor, if your child wants to treat their vitiligo.
2. Care for Your Own Quality of Life
Your child's quality of life is closely tied to your own. If their vitiligo is negatively affecting you and how you're feeling, that will affect them negatively, too. Assessing yourself and getting the care you need can help both of you feel better.
You might be tempted to ignore your own well-being, especially if you are focused on choosing treatment options for your child and helping them process having vitiligo. However, vitiligo can affect parents, family members, and other caregivers significantly. In fact, one study showed that it can affect parental mental health and quality of life as much as parents of children with other conditions, like asthma or type 1 diabetes. It's important to remember that, while vitiligo is highly visible, it does not say anything negative about your child's health.
The stigma around vitiligo can make sending your child out into the world distressing. If you feel like your mental health is suffering because of your child's vitiligo, seek help. A psychologist can help you process what your child's diagnosis means to you. They can also help you talk about the condition with your child and learn how you can help them talk about it, too.
3. Learn About Vitiligo and Teach Others
The more you know about vitiligo, the more comfortable you may feel with it. Then you can teach the most important people in your child's life about it. That way, you'll all understand what vitiligo is, what it isn't, and how it affects your child's future.
It's important to understand that having vitiligo simply means that your child's skin has stopped making melanin in some areas — a process called depigmentation. Researchers don't yet know what causes vitiligo. Different causes have been proposed, including autoimmune and genetic factors, but more research is needed.
Having vitiligo does not mean your child has a contagious condition, that they will develop another skin disease, or that you've done something wrong as a parent or caregiver.
Once you understand vitiligo, you can educate your child, too. You can help them decide what they want to say to other people, including other kids. Educating the people around your child about vitiligo can help reduce the stigma. This can decrease the amount of teasing or the number of awkward comments your child has to deal with, which can improve their mental health.
Talk to Your Child's Doctor
If you have concerns about your child's mental health after a vitiligo diagnosis, or if you think their quality of life is worsening, talk to their dermatologist or pediatrician right away. They can direct you to resources that can help your child feel better and understand what it means to have vitiligo.
Your dermatology team can discuss appropriate treatment options. It may be helpful to see a mental health professional if your child is also dealing with anxiety or depression because of vitiligo.
Talk With Others Who Understand
MyVitiligoTeam is the social network for people with vitiligo and their loved ones. On MyVitiligoTeam, more than 12,000 members come together to ask questions, give advice, and share their stories with others who understand life with vitiligo.
Are you wondering how to improve your child's quality of life with vitiligo? Do you have any helpful tips for other caregivers? Share your experience in the comments below, or start a conversation by posting on your Activities page.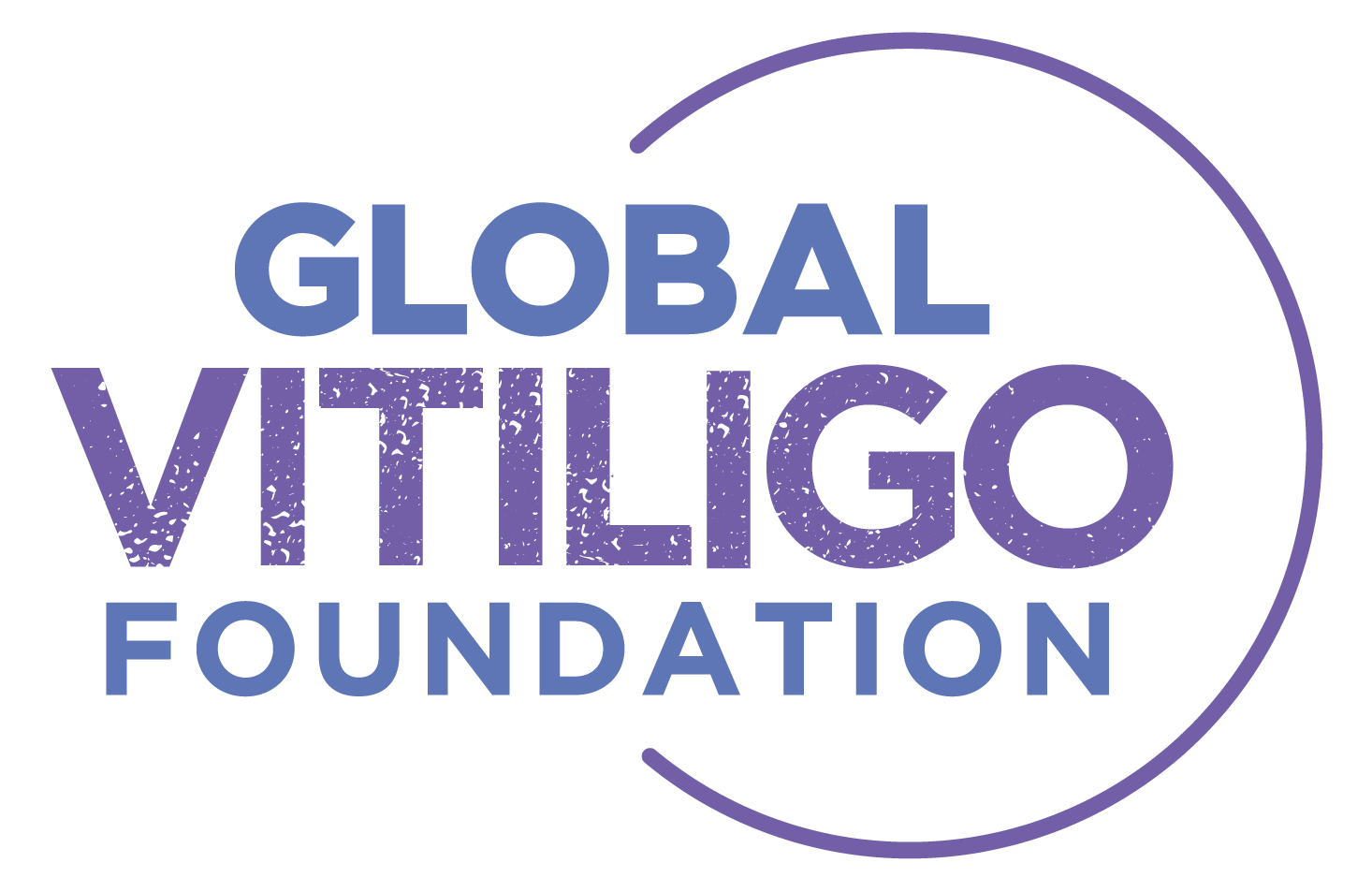 In partnership with the Global Vitiligo Foundation, which strives to improve the quality of life for individuals with vitiligo through education, research, clinical care, and community support.