As someone living with vitiligo, you know your condition is more than skin deep. Vitiligo can affect your physical, emotional, and social well-being. The challenges of living with vitiligo can be more difficult when other people — including friends, family, health care providers, and insurance companies — believe vitiligo is merely a cosmetic concern.
Understanding the many facets of vitiligo may empower you to share your experience with others, so they can better empathize and support you. In this article, we'll explore the reasons why vitiligo isn't just a cosmetic issue, but a complex condition that has an impact on your overall health. Each section is filled with information you can use to start a conversation with someone who doesn't yet understand how vitiligo affects those who live with it.
Vitiligo: Beyond the Skin
Vitiligo is an autoimmune disorder characterized by the loss of skin pigment in patches across the body. While the appearance of white patches of skin is the most apparent symptom, the impact of vitiligo can be much deeper.
Research published in the Journal of the American Academy of Dermatology highlights that vitiligo is associated with autoimmune and inflammatory processes. This means that vitiligo occurs when your body's immune system mistakenly attacks the cells in your skin that produce your skin color. This suggests that vitiligo can affect more than just the skin — it can affect the entire body.
The Physical Toll of Vitiligo
When people think of vitiligo, they usually imagine the loss of pigment in the skin or hair creating white spots across the body. However, other known symptoms of vitiligo can be painful and sometimes debilitating.
Lesser Known Vitiligo Symptoms
Uveitis is a term that describes swelling and inflammation in the eye, which can be linked to vitiligo. While this symptom is rare, it can lead to eye pain, light sensitivity, blurry vision, or problems seeing. "Well, more eye problems for me," one MyVitiligoTeam member shared. "Don't know why my eye won't heal."
Ear inflammation with vitiligo occurs when the immune system attacks cells in the ear, sometimes leading to hearing loss. Approximately 12 percent to 38 percent of people with vitiligo are estimated to have hearing loss. One member said, "My hearing got drastically worse after I developed vitiligo in my 30s."
Medical Comorbidities of Vitiligo
People with vitiligo have a higher risk for certain other health conditions than the general population. These are called comorbidities because they are multiple illnesses that occur at the same time. Common comorbidities of vitiligo, according to the International Journal of Dermatology, include:
Other autoimmune diseases, such as thyroid disease, alopecia areata (patchy hair loss), diabetes, anemia, lupus, rheumatoid arthritis, Sjögren's syndrome, and Addison's disease
Gut conditions, such as inflammatory bowel disease
Other skin conditions, such as psoriasis and atopic dermatitis
People with vitiligo should have a good primary care doctor who can work with them to make sure all aspects of their health are cared for. Medical professionals need to consider the overall health of individuals with vitiligo beyond skin symptoms.
Vitiligo Treatment Side Effects
Treatment of vitiligo may include a combination of medications, surgeries, and ultraviolet (UV) light therapies. Almost all medical treatments come with possible side effects that can negatively affect your quality of life. For example:
Topical corticosteroid cream may eventually lead to skin thinning and streaks on the skin.
Light therapy (like UVB phototherapy) may cause itching, burning, and redness or discoloration in the short term.
Skin grafting can be an uncomfortable procedure that can cause scarring.
People living with vitiligo may have to choose between vitiligo symptoms or treatment side effects, which is something other people may not understand.
The Mental Toll of Vitiligo
Living with vitiligo can take a toll on emotional well-being. The visible nature of the condition often leads to feelings of self-consciousness, low self-esteem, and social anxiety, which can result in higher rates of mental illness.
Social Stigma and Misconceptions
One of the most challenging aspects of living with vitiligo is dealing with social stigma and misconceptions. Visible patches of depigmented skin often attract unwanted attention and judgment. People with vitiligo may face insensitive comments, discrimination, or exclusion in social settings. "I have dealt with discrimination since I was 9," one member shared. "Kids at school were brutal."
Studies have shown that a cultural lack of understanding about vitiligo can contribute to negative self-image and mental health problems. By educating others about the noncosmetic aspects of vitiligo, we can help combat stigma and promote empathy.
Vitiligo and Depression
Research from the British Journal of Dermatology reveals that individuals with vitiligo experience higher levels of depression compared to the general population. After analyzing 25 studies, this article estimated people with vitiligo have five times the odds of experiencing depression as people without vitiligo. Researchers recommended that all people with vitiligo be screened for depression and referred for mental health treatment if necessary.
Sometimes, depression can be extreme. One study in Clinical Epidemiology and Global Health examined six studies to look for rates of suicidal ideation in people with vitiligo. Researchers found the prevalence of suicidal ideation in people living with vitiligo ranged from 6 percent to 25 percent. It's crucial for others to understand that vitiligo has a significant mental health impact that requires proper medical and mental health care.
Impact on Daily Life
Living with vitiligo means coping with its effects on daily life. Simple tasks, like applying sunscreen to prevent sunburn and avoiding triggers such as certain chemicals, become essential routines. Individuals with vitiligo sometimes spend a significant amount of time and money managing their condition, depending on their treatment needs.
The Need for Support and Understanding
For people living with vitiligo, support and understanding from friends, family, and the community are invaluable. The inclusion of vitiligo in media representation, children's educational materials and toys, and the fashion and beauty industries can contribute to breaking the stigma surrounding the condition.
Social support groups can be essential to your overall health when living with vitiligo. One study found that low social support contributed to higher depression rates in vitiligo. By spreading awareness about the complex nature of vitiligo, we can foster a more compassionate and accepting society.
Share Your Experiences
Talk to your dermatologist or primary care physician about how vitiligo affects you beyond cosmetic concerns. Your doctor needs to consider your complete experience to provide you with the best possible care and support.
Vitiligo is much more than a cosmetic condition. Its impact reaches far beyond skin tone. Let's work together to break the stigma and offer support to others affected by vitiligo.
Talk With Others Who Understand
MyVitiligoTeam is the social network for people with vitiligo and their loved ones. On MyVitiligoTeam, more than 12,000 members come together to ask questions, give advice, and share their experiences with others who understand life with vitiligo.
What do you want others to know about living with vitiligo? How does vitiligo affect you physically and emotionally? Share your experience in the comments below, or join the conversation on your Activities page.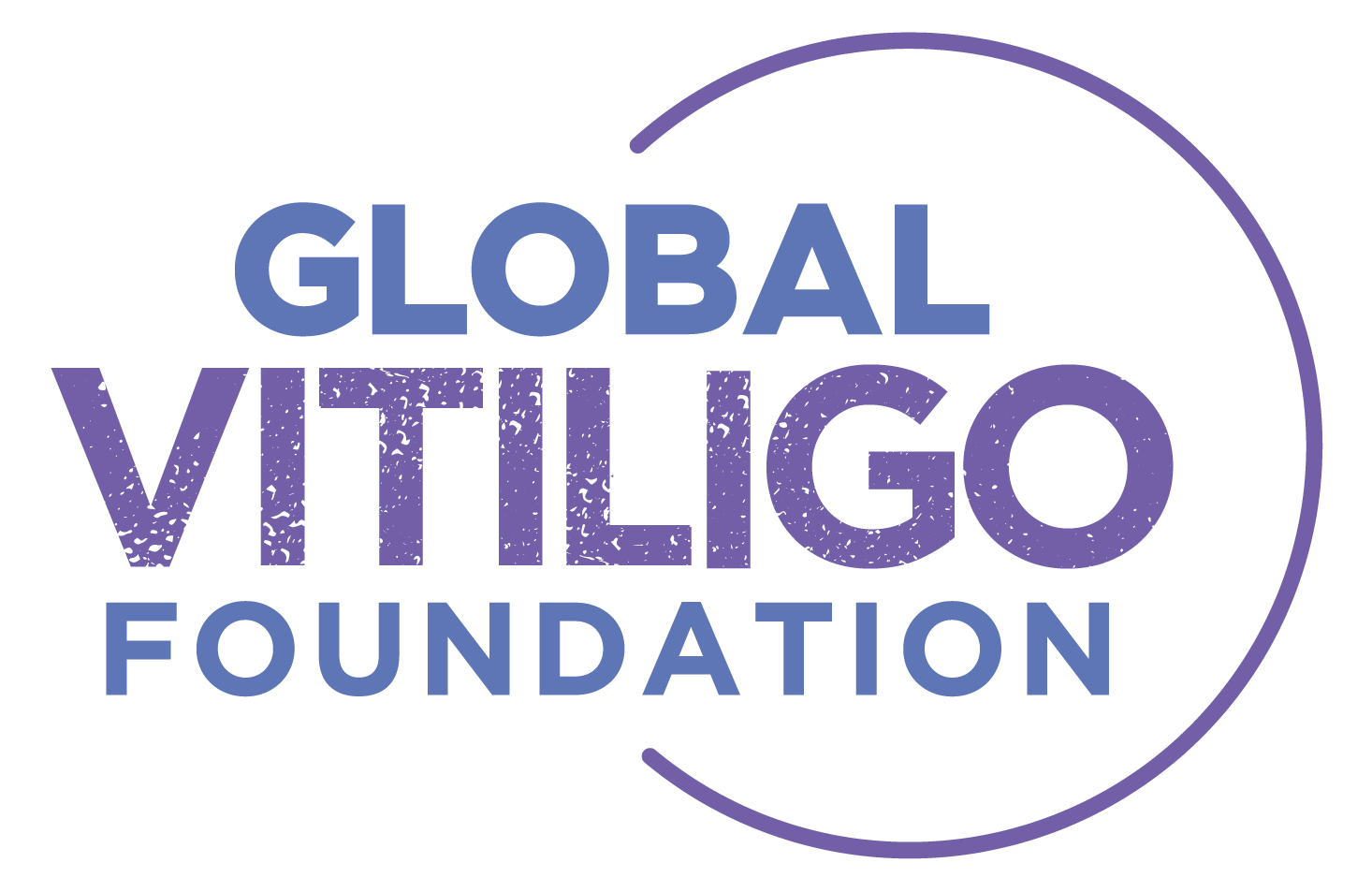 In partnership with the Global Vitiligo Foundation, which strives to improve the quality of life for individuals with vitiligo through education, research, clinical care, and community support.